Follow us on Twitter:@hamsportshof

View our photo gallery from the 2022 induction ceremony. To review the inductee videos, please visit the inductee bio pages.
Hamilton Sports Hall of Fame finally finds its home
(May 31, 2023 by Scott Radley) In the 13 years that the Hamilton Sports Hall of Fame has been a thing, inductees or other people around town have regularly donated artifacts and memorabilia to organizers, figuring they'd know what to do with them.
It was terrific the stuff wasn't being destroyed or lost to be sure. But without a physical home, it eventually just found its way to a storage room at the Eva Rothwell Centre.
"We had a bunch of stuff piled in the corner and we're asking, 'What are we going to do with this?'" hall chair Garry McKay says. "Six months later …"
The final victory of Leone Efrati
In 1944, Efrati was sent to Ebensee Labour Camp where survival depended on the ability to withstand hunger, exhaustion, disease, and the cruelty of the guards
(May 26, 2023 by Harvey Starkman) On Nov. 17, 1939, two boxers met for the first time at centre ring in a darkened Milwaukee arena, the air blue with cigar and cigarette smoke. Their fight was the main event of the evening. The other fighters on the card were just beginning professional boxing careers. None would last long.
For 10 punishing rounds, the two strangers traded blows to the body and head. They were small men who fought with heart, not finesse. There was no high drama for the spectators; no knockouts or knock downs to trigger an adrenalin rush. Just two fighters doing what they could do. At the final bell, the judges awarded the decision to Hamilton hero and future Featherweight Champion Jackie Callura.
Jackie Callura HSHOF induction bio
Hamilton philanthropist Margaret Juravinski, 'quiet pillar of strength,' dies at 91
Margaret Juravinski's 'compassion for the people of our city can be seen right across Hamilton,' said Mayor Andrea Horwath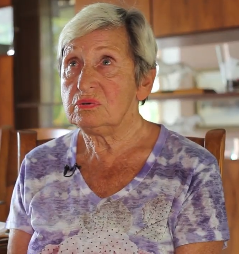 The woman whose motto was "sharing is caring" died May 9 at 91. Her birthday was July 25.
Charles died 15 months ago, on Feb. 16, 2022. The couple had been married 66 years.
Hamilton's City 10-Pin, oldest bowling league on the planet, still rolling at 121
City 10-Pin was born in 1902 in the Tivoli building before it was a theatre and bowling balls were made of wood
(April 28, 2003 by Jon Wells) Balls spinning, pins flying, fists pumping, hands clapping.
At any given moment, bowlers raise one arm, and start the chant in unison: "Ohhhhh…"
It's a drinking game: if the lone pin standing after your first roll is the five pin — considered the easiest to hit — and you also fail to knock it down on your next attempt, you owe everyone taking part in the game a drink.
"Ohhh … ohhh … Oh!" The bowler knocks down the five. Arms down. No free drinks this time.
It's Monday night at Skyway Bowl in the heart of east Hamilton, polished lanes glowing under the lights, classic rock on the sound system, and bowling teams competing with names like Alley Cats, Grip and Rip, and Put Your Thumb In It.
Dundas Real McCoys win Allan Cup
(April 23, 2023 by Scott Radley) Moments after winning his second Allan Cup, the man who operates the Dundas Real McCoys and who bankrolled the tournament that was given the green light just a month ago, admitted he'll be losing money on the venture.
"Yep," Don Robertson said. "It's going to be expensive."
But was it worth it?
He immediately broke into the kind of smile that would allow a dentist to check his molars from five paces away.
"Yeah."
The legend of the lane: In 1881, a Hamilton bowler became the first in North America to manage a perfect game
(April 4, 2023 by Mark McNeil) I've never been much of a bowler, but I do like the shirts.
With their loose fit, they have a way of camouflaging bodies that should be at a gym rather than at a bowling alley.
And they convey a vibe of early rock and roll, which is cool, or at least used to be cool when people used the word "cool."
Lately, though, I've been looking into the fundamentals of the sport after learning that a ten-pin record of continental significance happened in Hamilton more than 140 years ago. To understand the importance more fully, I decided to head out to one of the city's bowling alleys.
Obituary: 'Golden Adonis' Johnny Powers was a product of Hamilton's legendary pro wrestling 'factory'
(Jan. 9, 2023 by Jon Wells) Years ago, when visitors came knocking at the door of former pro wrestler Johnny Powers, his voice would bellow: "Is it friend or foe? If it's a friend enter slowly, if it's a foe run away fast."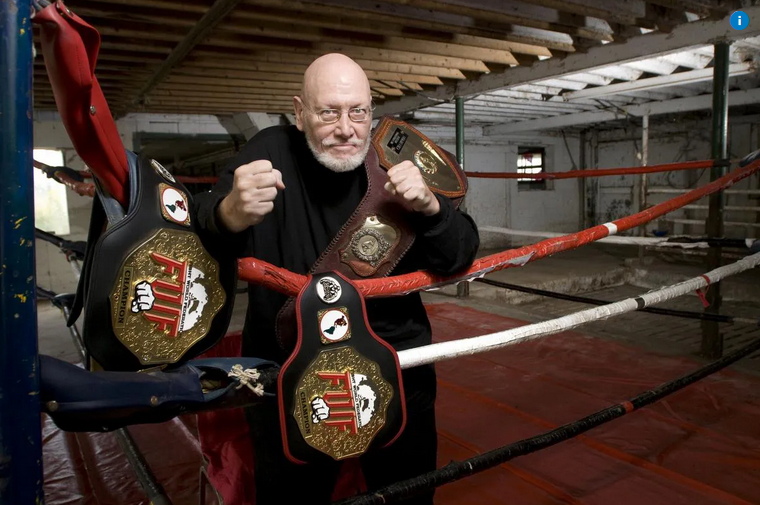 True to his invented surname, Powers didn't seem to have an off-switch: forever the brash performer and theatrical tough guy.
It was only time, the undisputed and undefeated champ, that silenced him.
Powers died at 79 on Dec. 30, at 1:30 a.m., at home in bed with his hand held by his wife, Rosalee.
'It's terminal now:' Martial arts Hall of Famer Rick Joslin finds faith in the face of death
Facing death has softened the martial arts legend. Even so, he remains one of the toughest guys in Hamilton, Scott Radley writes.
(Dec. 20, 2022 by Scott Radley) He wasn't always a guy who'd cry easily or quietly pray for random strangers as they walk past. Not his thing, really. When you're known as one of the toughest men in Hamilton, such softness would seem out of character. Even to himself.
Not anymore. So what's changed?
"It's terminal now," Rick Joslin says.
Yeah, he's dying. The cancer that's gnawed at him three times over the past decade is back and growing, he says. This time there's no getting past it. The Hamilton Sports Hall of Famer (Class of 2013) who won three national karate titles before building one of the best-known martial arts gyms in the country — one that's trained thousands and thousands of Hamiltonians — now knows how his story will end.
2022 Induction ceremony to air on Cable 14
The Oct. 26 induction of the 2022 HSHOF class will be featured on Cable 14 several times over the next couple of weeks.
| | |
| --- | --- |
| Date | Time |
| Nov 04, 2022 | 3:30 pm |
| Nov 05, 2022 | 1:30 am |
| Nov 09, 2022 | 1:30 am |
| Nov 09, 2022 | 10:00 am |
| Nov 11, 2022 | 9:00 am |
Hamilton area's connections to the motorsport hall of fame class of 2022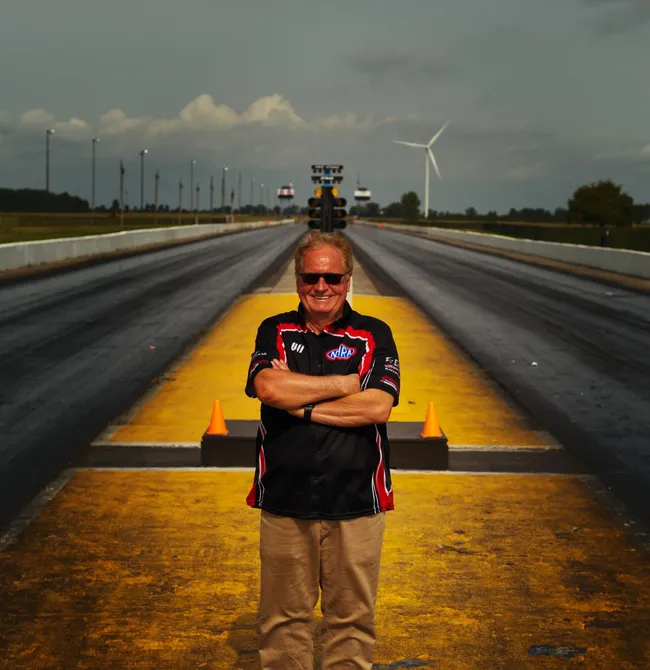 (By Tim Miller) Of the 13 racing personalities the Canadian Motorsport Hall of Fame (CMHF) recently announced as its newest inductees, three of these have strong ties to the Hamilton area. Part of the 2022 class includes track owner Uli Bieri, race photographer Bruce Biegler and oval track racer Gary Elliott.
Let's start with Elliott who is known as the "Iron Man" — and for good reason. He started racing in 1969 and continues to ply the paved ovals. He began with mini-stock cars, competed with a Canadian vintage modified (hobby car) for decades, and then modifieds before settling in with a late model, which he races in the Maritimes since his move east from his Greensville home three years ago.
Five Hamilton men were accidentally entwined in the Munich massacre. Here's their incredible story
(By Scott Radley) It was shortly before the 1996 Atlanta Olympics that he was asked to speak to his eldest daughter's high school class about his experience at the Games.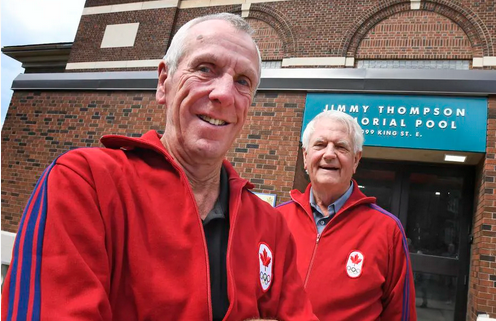 Twenty-four years earlier, David Hart had been a water polo player for Canada in Munich. Remarkably, one of five Hamiltonians on that team. That afternoon at her school, he told the story of the competition, the other athletes and generally explained what the experience was like.
Then he opened the floor to questions.
Zeno Karcz was one of the all-time great Ticats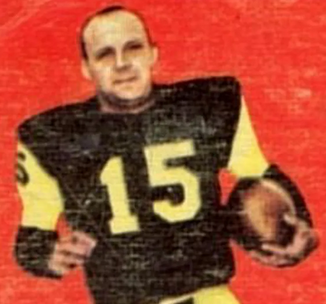 (Sept. 3, 2022 by Steve Milton) Ralph Sazio, the longtime Hamilton Tiger-Cat executive who always set a very high standard, once said that Zeno Karcz was the kind of player coaches love to have on their team.
"He probably wasn't as gifted as a lot of kids who come along and never make it, but the thing that made him was hard work and devotion to the job," Sazio told the late Spectator sports writer Tony Fitz-Gerald in 2015.
Karcz, who was a linebacker for the powerful Tiger-Cats during their most glorious years from 1957 to 1966, died in Burlington on Wednesday, at the age of 87.
HSHOF proudly announces the Class of 2022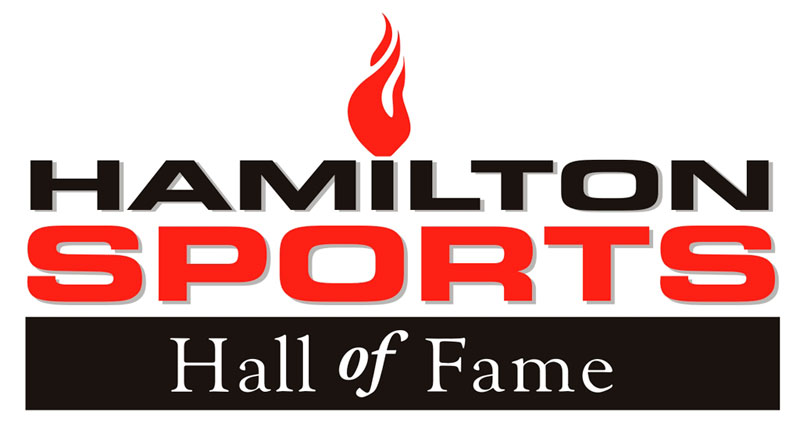 Athlete-Blind Golf
Athlete-Builder-Dragon Boat Racing
Athlete-Runner
Builder-Gymnastics/Olympics
Athlete-Football
*Denotes Inductee honoured posthumously*
Our 13th annual induction celebration details:
Wednesday, October 26, 2022 – 12 noon
Tickets: $60 (Hot Luncheon Buffet, Reception)
Michelangelo Events and Conference Centre, 1555 Upper Ottawa Street in Hamilton

A limited number of tickets will be available at:
Hamilton Sports Hall of Fame website: www.hamiltonsportshalloffame.com
To buy tickets online: https://www.eventbrite.ca/e/hamilton-sports-hall-of-fame-2022-induction-ceremony-tickets-407161720667
United Trophy, 99 Cannon Street East in Hamilton
Media info, contact: HSHOF president Garry McKay at: 905-387-6335 or [email protected]
Inductee Hilda May Binns: 1945-2022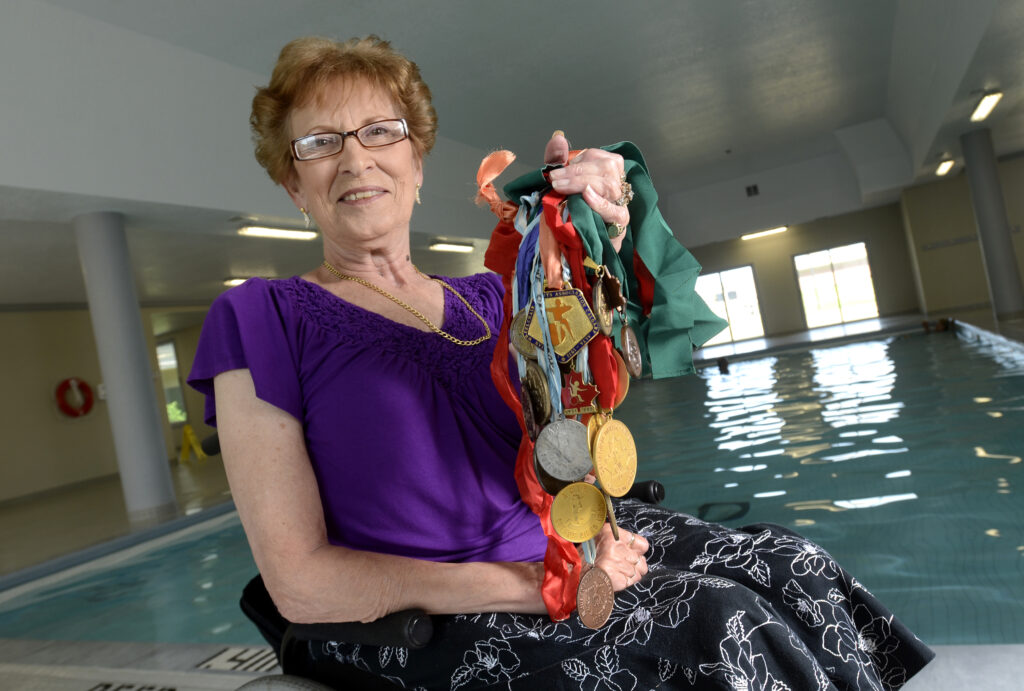 (Aug. 6, 2022) Hilda May Binns (HSHOF Class of 2019), Hamilton's own internationally recognized Para Olympian and Pan Am athlete, has passed away.
The Spec: Hilda was Hamilton's true Golden Girl
Hilda May Binns Obituary at legacy.com
Obituary: Bill Jamison was the 'cornerstone' of the sport of powerlifting in Canada
Founder of Steel City Powerlifting Club, he was a lifter, coach and referee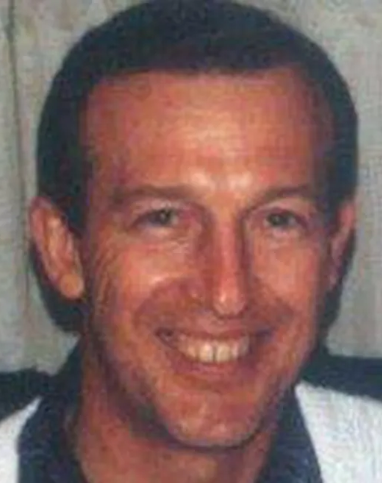 (June 27, 2022 by Daniel Nolan) It was not for nothing that Bill Jamison was referred to as 'the cornerstone' of powerlifting in Canada.
The Caledonia resident — who died April 10 at age 74 — was a champion of the sport and founded the Steel City Powerlifting Club in Hamilton in 1969.
He competed from 1969 to 1982 and won two provincial championships, placed second and third in the Canadian championships, and represented Canada at the world championships in Finland in 1972.
He helped found the Ontario Powerlifting Association and served as president of the Canadian Powerlifting Union from its inception in 1972 until 1984.
Bill Sadler left a legacy of sports car innovations
Prolific road race car builder, and Hall of Famer, has died at age 91, Tim Miller writes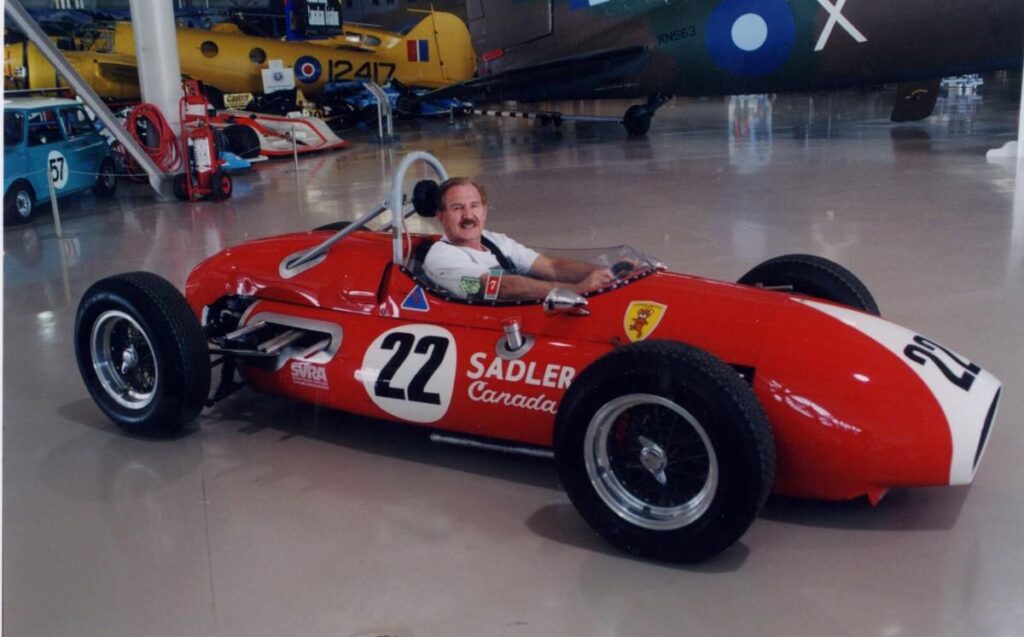 (April 15, 2022 by Tim Miller) Bill Sadler, one of Canada's most prolific road race car builders, has died. He was 91. He designed and built a succession of race cars beginning in 1953 that were innovative, successful, and went on to acquire international fame. He built sports racing cars along with open-wheeled Formula Junior and Libre cars.
A native of St. Catharines, Sadler went to work for his father's auto electric shop in that city, then performed the same work at Sadler's Hamilton branch before working as a guided missile technician at Hamilton's Westinghouse plant.
Bulldogs closing in on a bit of Hamilton hockey history
First place is within reach. If that sounds unfamiliar, there's good reason.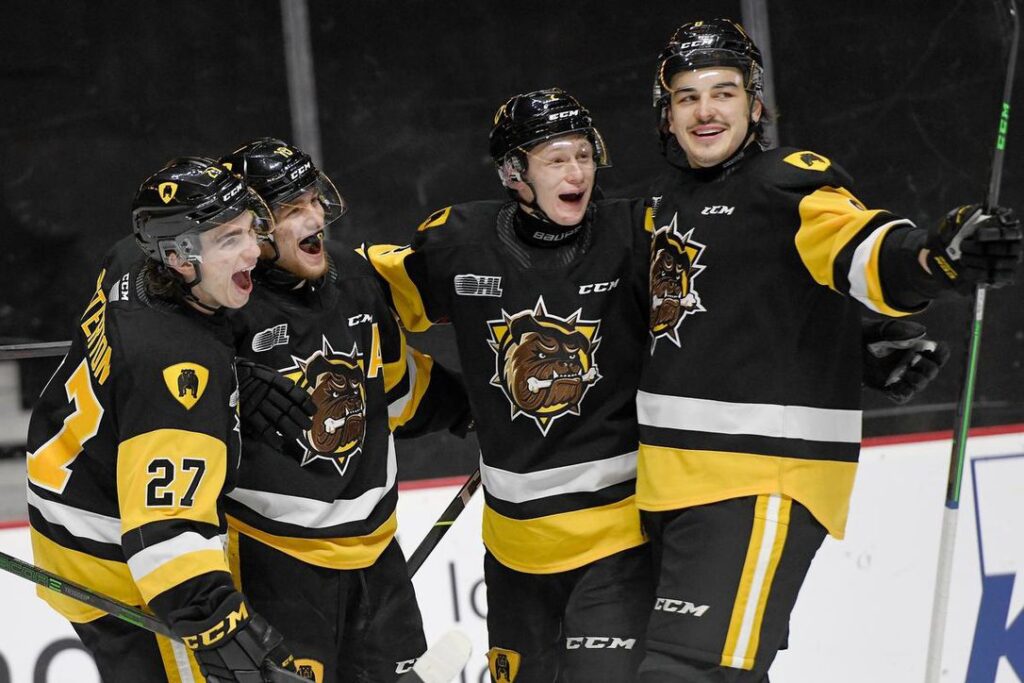 (March 24, 2022 by Scott Radley) You'd need some serious closet space if you were going to become a collector of sweaters from all the major junior hockey teams that have called this city home over the generations.
From the rather uninspired-sounding Hamilton Hockey Club of the 1933-34 season to the Tigers, Whizzers, Barons — an outfit that played just one game — Majors, Lloyds, Szabos, Tiger Cubs, Red Wings, Fincups, Steelhawks and Dukes right to today's Bulldogs, it's been tough to keep up with all the changes.
Yet, one thing has remained constant.
In all that time, no Ontario Hockey League (or before that, Ontario Hockey Association) team representing this city has ever finished first in a regular season. We've had a few seconds. A number of thirds. Nine dead-lasts. But first?
Not once.
Kenesky owner Joel Hulsman dead at 65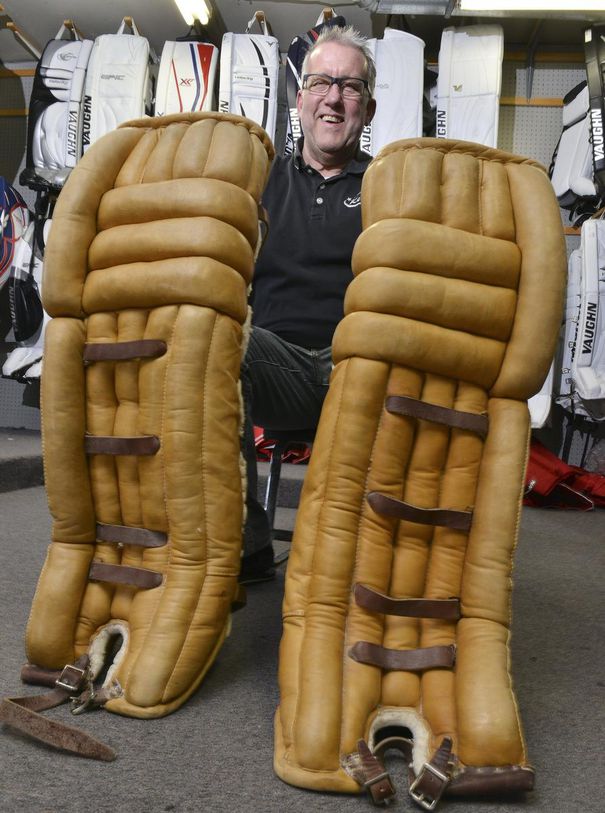 (March 3, 2022, by Scott Radley) It didn't matter if you were the richest guy in the city or someone down on your luck who didn't have two pennies to rub together. If you were on Barton Street and you wanted a conversation, you walked into Kenesky's.
Because any time of day, any time of year, Joel Hulsman would talk. About hockey, about city politics, about the street. Mostly about you.
"When you walked into Kenesky's, you were walking into his living room," says longtime business partner Pete Richards.
The longtime owner of the Hamilton landmark died suddenly on Sunday. He was 65.