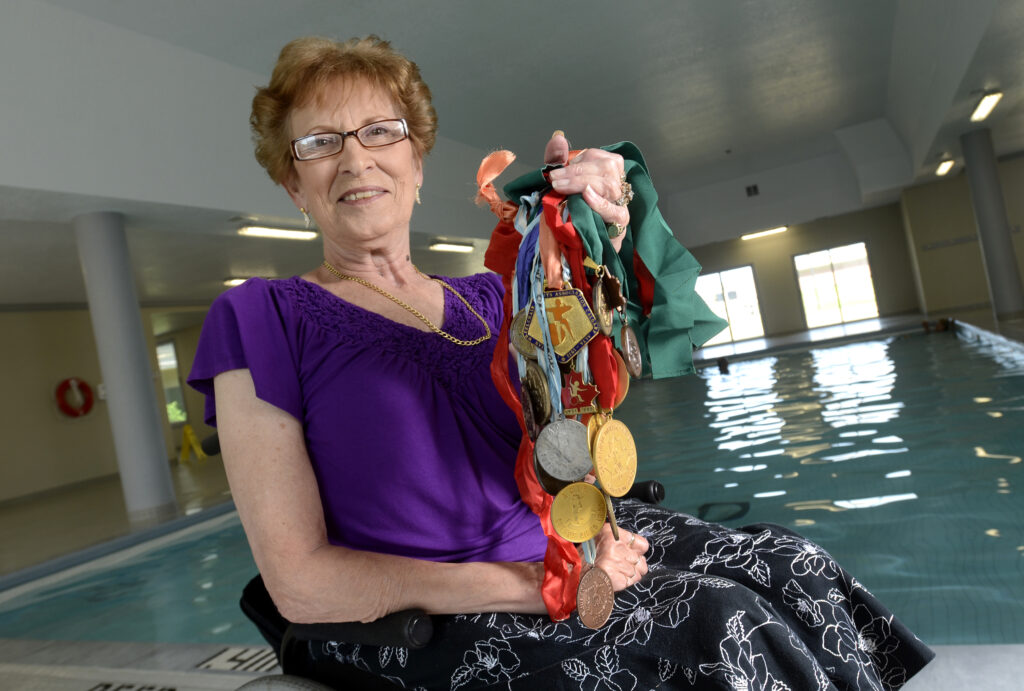 Hilda May Binns won Canada's first Paralympic gold medal at Tel Aviv in 1968 and she is nothing shy of an inspiration.
Binns, from Hamilton's North End and a graduate of Westdale Secondary School, was a multi-sport athlete, who competed in track and field and swimming. She won 58 medals over four years. Her total includes six Paralympic and 18 Parapan American games medals. She also captured 34 Canadian championships.
When she was nine years of age, Binns lost the use of her legs to polio. But her mother wanted to discourage her daughter from using a wheelchair when she returned home from the hospital. She wanted to foster her strength and independence. Hilda May learned to use her arms to pull and push her body through her daily life. With determination, skill and work, she developed impressive upper body strength, which would lead to her incredible sporting results.
Binns was a founding member of the  Steel City Wheelers. She was Secretary of the Hamilton Post Polio Association and a member of the Hamilton Handicapped Club.
Her accomplishments have been commemorated in the book 'For the Record: Canada's Greatest Women Athletes' and on the front page of the Hamilton Spectator.
Binns was quoted as saying "Everyone has a disability. But it's your ability to overcome that disability, that will help you through your path in life."
In 2018, Hilda May Binns was inducted into Hamilton's Gallery of Distinction.
Hilda May Binns passed away in August, 2022.