HSHOF ANNOUNCE 2021 INDUCTEES
Five legends enshrined
(Feb. 25, 2022) The Hamilton Sports Hall of Fame is proud to announce its newest members for the year 2021. Due to the Covid-19 pandemic, the HSHOF has elected to induct a 'Legends Class' of three athletes, one builder and one official, who's accomplishments were, for the most part, prior to 1950. Being inducted for the year 2021 include:
Athlete/Boxing
Athlete/Golf
Official/Athlete/Swimming
Builder/Media
Athlete/Baseball
Five Hamilton sports legends emerge from the past, By Scott Radley (thespec.com)
Larger than life Hamilton philanthropist Charles Juravinski dies at 92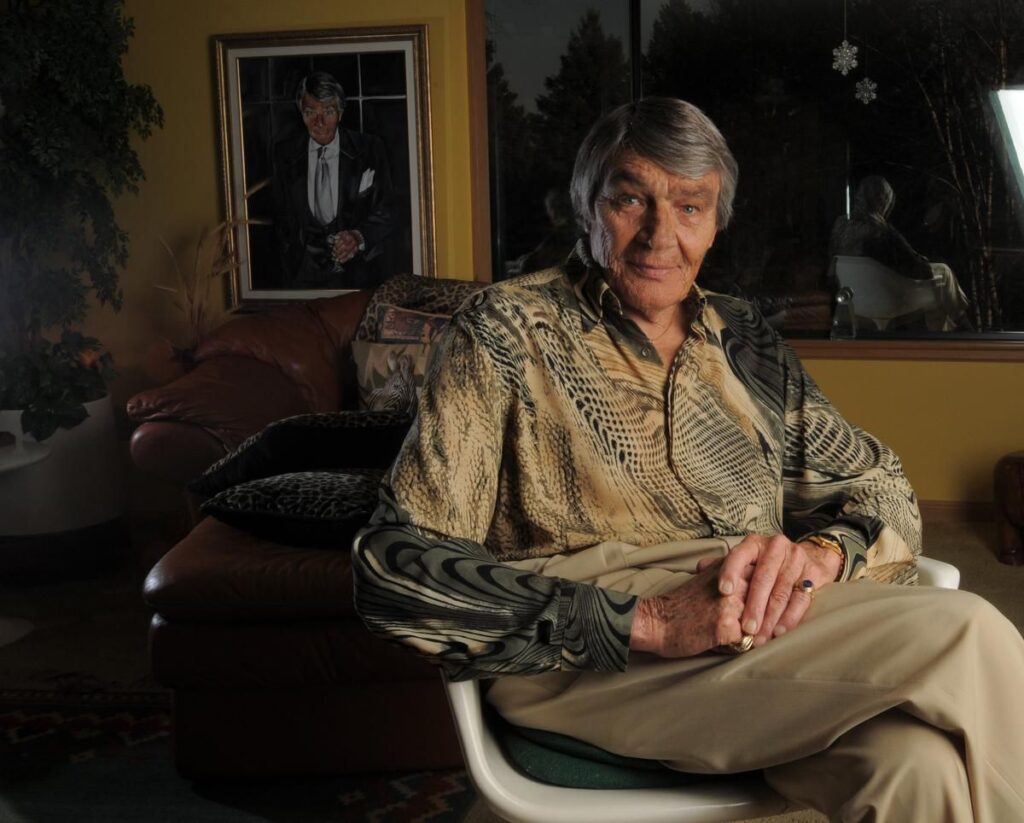 (Feb. 16, 2022) Charles Juravinski, the charismatic, larger than life Hamiltonian who donated tens of millions of dollars to health care in the community, has died at 92.
Juravinski had as recently as this week taken delight in donating yet again, with a Valentine's Day gift of $5.1 million to local health research.
He died in his sleep Tuesday night.
Charles was a longtime friend and supporter of the Hamilton Sports Hall of Fame. He was himself an HSHOF inductee in 2017.
Don Sutherin was a Ticat
(Jan. 11, 2022) The Hamilton Sports Hall of Fame is saddened to learn about the passing of Canadian Football Hall of Fame inductee (2018) Don Sutherin. He was 85.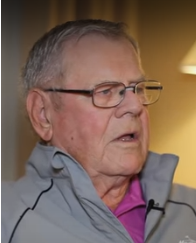 Don was inducted to the HSHOF in 2018.
He also played in the NFL for New York Giants and Pittsburgh Steelers and in the CFL for Hamilton, Ottawa and Toronto.
After his playing career, Don Sutherin was an assistant coach with the Edmonton Eskimos from 1985 to 1990 and the Hamilton Tiger-Cats from 1990 to 1994. He was promoted to head coach of the Ticats in 1994 and remained in that role until 1997.
Sutherin played college football at Ohio State, and kicked the game-winning field goal in the 1958 Rose Bowl, giving Ohio State its third national championship. He was drafted by the New York Giants in the eighth round of the 1959 NFL Draft.
Don had been living in Ohio during his retirement.
Bill Mahoney was a respected hockey player and coach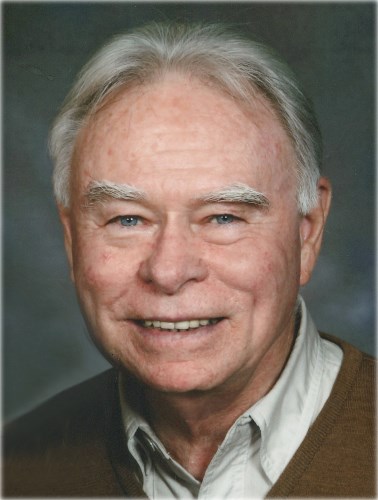 (Dec. 18, 2021) A wonderful husband, father, grandfather, brother and uncle. He left this world peacefully after 82 years on December 16, 2021.
Bill was known by many as a respected hockey coach and player. From captain of the Peterborough Petes, to a player and coach with the McMaster Marlins, to becoming the head coach of the Minnesota North Stars, his passion for hockey and his teams was inspirational.
Peter Petkoff, CFL player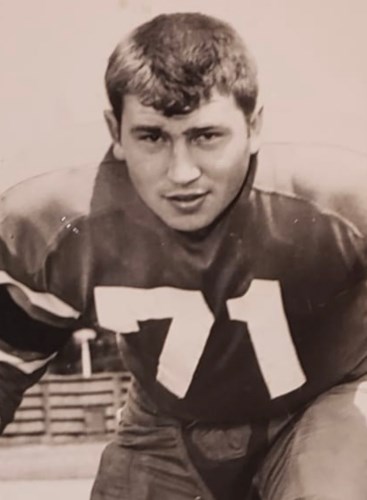 (December 18, 2021) Peter was the son of immigrants, born and raised in Hamilton's Brightside neighbourhood where his father operated the Brightside Barbershop. This was the place to talk politics, sports, and community concerns, which fostered a love for all of these in young Peter. It was here that Peter learned his sense of duty to his fellow man, leading to countless stories of Peter's kindness and generosity. Peter put others first which sometimes meant opening the family home to family and friends in need.
As a professional football player, Peter was traded to the Calgary Stampeders from the Tiger-Cats, and suited up for the Ottawa Roughriders in the 1950s. He later coached countless minor Pee-Wee teams. Peter also had many happy memories of his career as a Manager at Union Gas. He enjoyed his retirement golfing, travelling to Florida in the winters, and cheering on his grandchildren at their sporting events.
It is with sadness that we announce the passing of Peter on December 13, 2021 in his 90th year.
Oskee Wee Wee, Hamilton!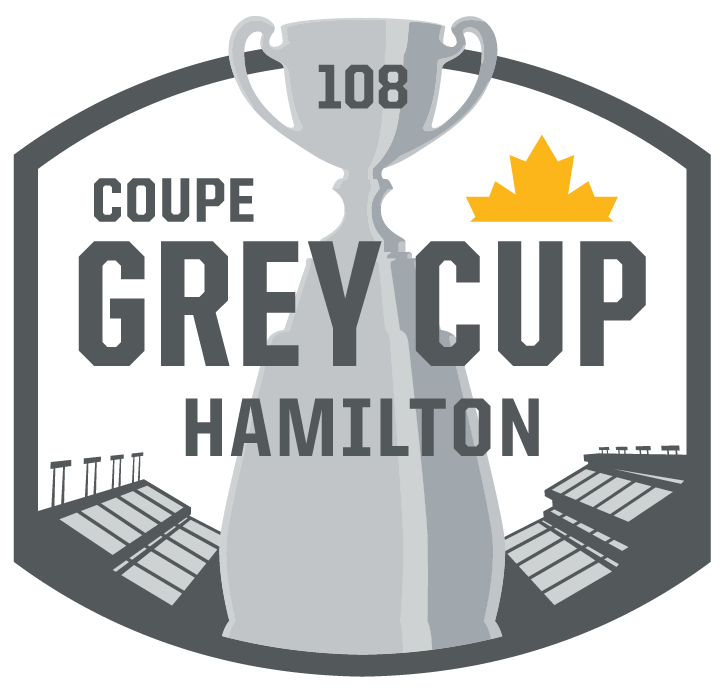 (Dec. 9, 2021) As hosts of the 108th Grey Cup festival this week, Hamilton can celebrate many greats from Canadian football's past. And among them, many former Hamilton players and coaches.
Among them the entire 1967 team was inducted to the Hamilton Sports Hall of Fame in the inaugural class of 2010. The 1967 Ticat team was anchored by its defence led by perennial all stars John Barrow, Garney Henley (Class of 2011) and Angelo Mosca (2012). The 1967 Ticats defence surrendered just 195 points in the regular schedule and just four in three playoff starts.
Team owner David Braley was in the inaugural class, Bernie Custis (Ticats 1951-54) in 2013, Rocky DiPietro (Ticats 1978-91) in 2015, Bernie Faloney (Ticats 1957-64) in 2019, Jake Gaudaur (Tigers 1940, 1948-49, Ticats 1950-53) in 2012, Bob Krouse (1960-65) in 2014, Jimmy Simpson (Tigers 1928-28, Flying Wildcats 1943-44, trainer of Tiger-Cats 1957-75 in 2020), Don Sutherin (Ticats player 1958 and coach 1990-2002) in 2018, Brian Timmis (1924-36) in 2020, and Joe Zuger (1962-71) in 2015).
And although they didn't play for Hamilton, native Hamiltonians Russ Jackson and Peter Dalla Riva were deserving HSHOF inductees in 2010 and 2018 respectively.
Hurricanes Hall of Famer Fred Dunbar was trainer for Argos too
(Nov. 20, 2021) Athletes and educators from across the country are saddened to learn about the passing of longtime athletic therapy industry veteran and Toronto Argonauts trainer Fred Dunbar. He was 82. Fred taped up and nurtured injured players back to health throughout his career.
Fred impacted countless people through his years as an athletic therapist at the University of Guelph and the Argos, and as an instructor at Sheridan College. He was also an active board member of the Argonauts Alumni Association.
A native of Hamilton, Fred joined the University of Guelph Gryphons in 1969 as the Athletic Trainer. His talents, however, far exceeded that role alone as he designed department publications, created logos and uniforms and counselled a wide number of athletes. Fred was one of the driving forces behind the creation of the Human Kinetics Sports Medicine Symposium at the University of Guelph. An active member of the Canadian Sports Therapist Association – he hosted the 1972 Annual Convention in Guelph and in 1974 was named Canada's Trainer of the Year.
Visitation will take place on Thursday, November 25th, Friday, November 26th, and Saturday, November 27th, from 1:00-4:00 and 6:00-8:00 p.m. at Gilbert MacIntyre & Son, Hart Chapel, 1099 Gordon St., Guelph. Due to COVID restrictions, guests must RSVP their attendance using the link below.
Fred Dunbar obituary at legacy.com
Ticats legend Angelo Mosca has died
By Joanna Frketich, Spectator Reporter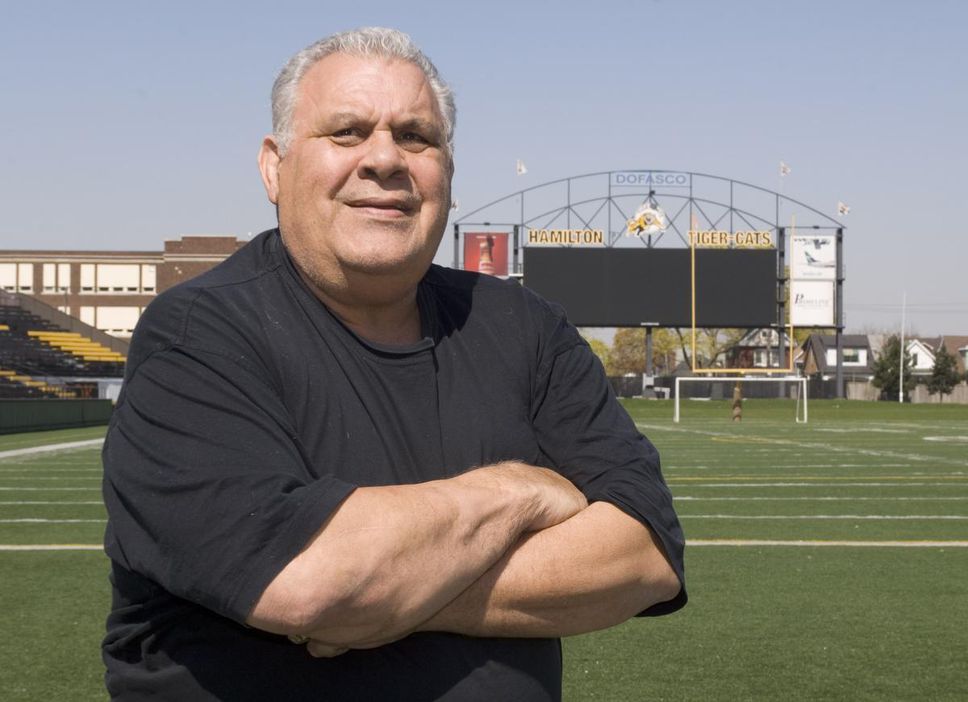 (Nov. 6, 2021) Legendary former Hamilton Tiger-Cat Angelo Mosca (HSHOF Class of 2012) has died at age 84 after a public battle with Alzheimer's disease.
'It is with great sadness that the family of Angelo Mosca announce his passing," his wife Helen Mosca posted on Facebook Saturday just after 12 p.m.
"Angelo was a loving husband, father, grandfather and great-grandfather as well as friend to so many," she stated.
The iconic athlete was a Hall-of-Famer in football and also had a famed wrestling career.
He was diagnosed with Alzheimer's less than two weeks after his 78th birthday in 2015 and went public about it within days.
Fox 40 scores with a whistle inside a mask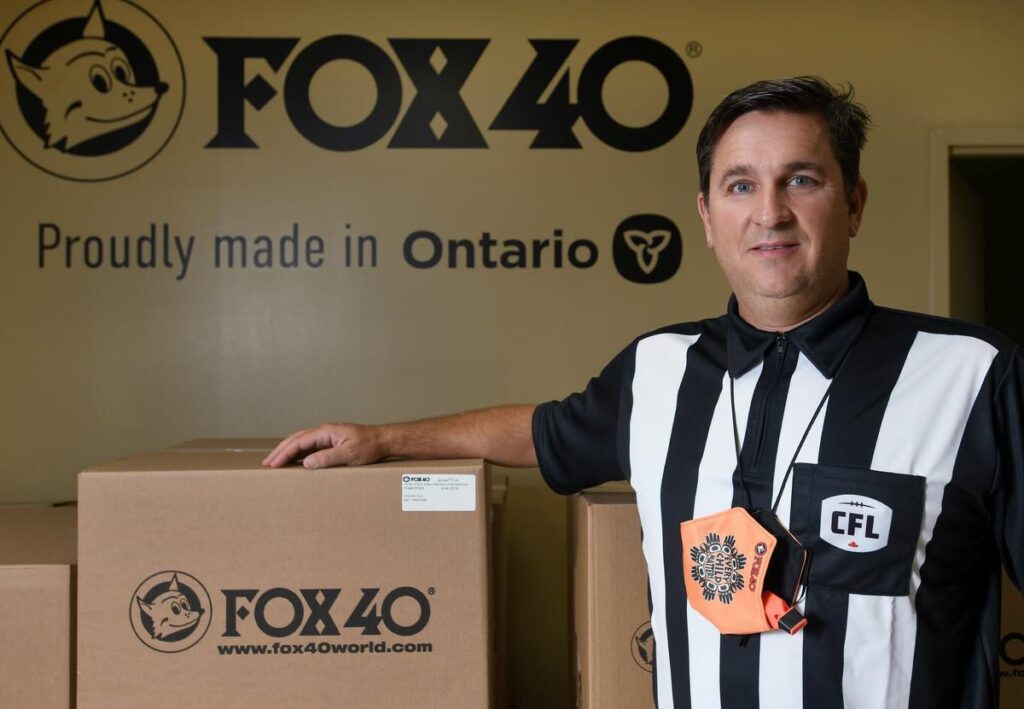 By Steve Milton, Spectator Columnist
(Oct. 12, 2021) Sport is deep in their business DNA, so they've always recognized sport's most useful tools.
Including, and especially, the pivot.
The new Fox 40 Tri-Layer Whistle Mask — worn by thousands of people around the world including CFL and NFL on-field officials — is an example of the iconic Hamilton manufacturing company knowing when, and how, to quickly shift its feet to move against a forceful opponent.
OF inductee Russ Jackson will finally get hometown honours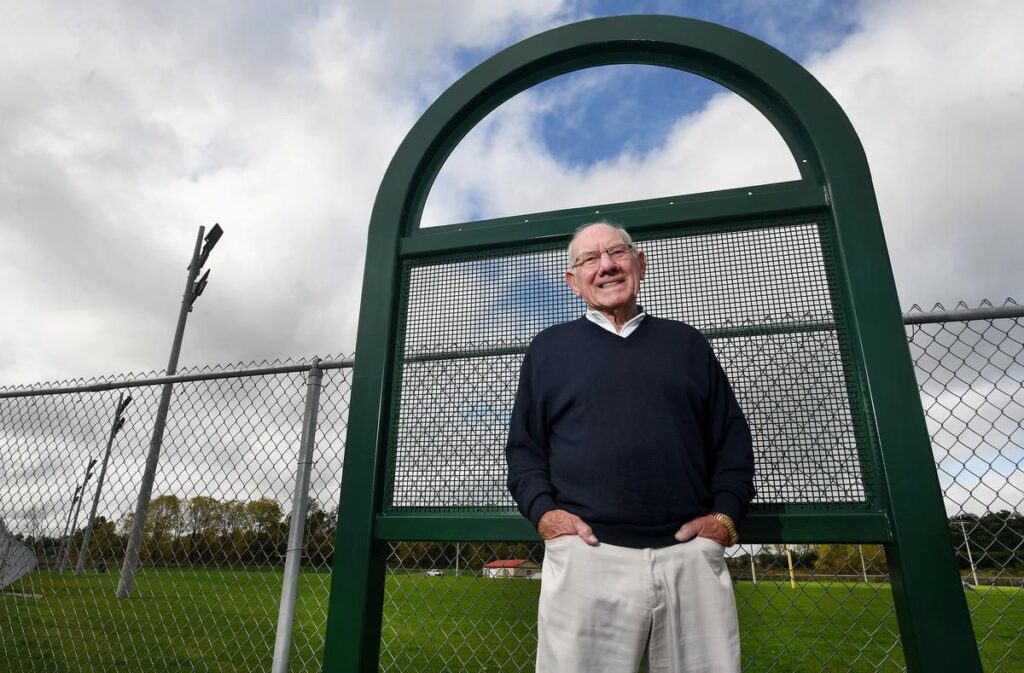 By Scott Radley, Spectator Columnist
(Oct. 7, 2021) The message was waiting for him on his phone last week when he got home from a few days up north. It was Coun. John-Paul Danko's assistant's voice saying something about the field.
"She indicated it was good news," Russ Jackson (HSHOF inaugural class) says.
It was. It is.
It's taken a while, but the football field that council said would be named after the CFL legend four years ago is finally ready to be christened. On Oct. 30, the 85-year-old, and greatest Canadian quarterback in league history, will at last see it happen.
Obituary: 'The Flying Frenchman' Roger Francoeur 'loved' being a professional wrestler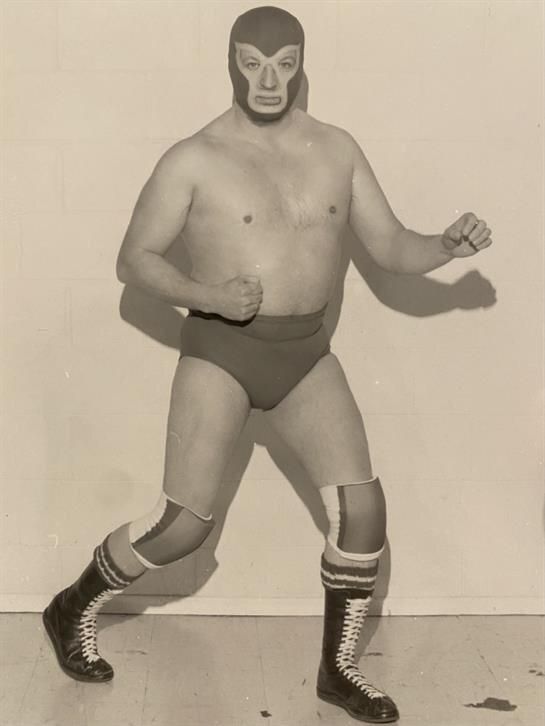 By Daniel Nolan, Contributor
(Aug. 9, 2021) Roger Francoeur was getting a little tired of factory jobs and wanted to do something else with his life. He thought about bulking up and maybe becoming a wrestler, and got the blessing of his father.
"Do it," he recalled his dad telling him after he quit his job at a factory making aluminum garbage cans.
"Stick at it and you don't have to pay board," Francoeur told Spectator columnist Paul Wilson in a 2001 interview.
Roger Francoeur obituary at thespec.com
Reminders, and a farewell mark Day 12 of Ticat camp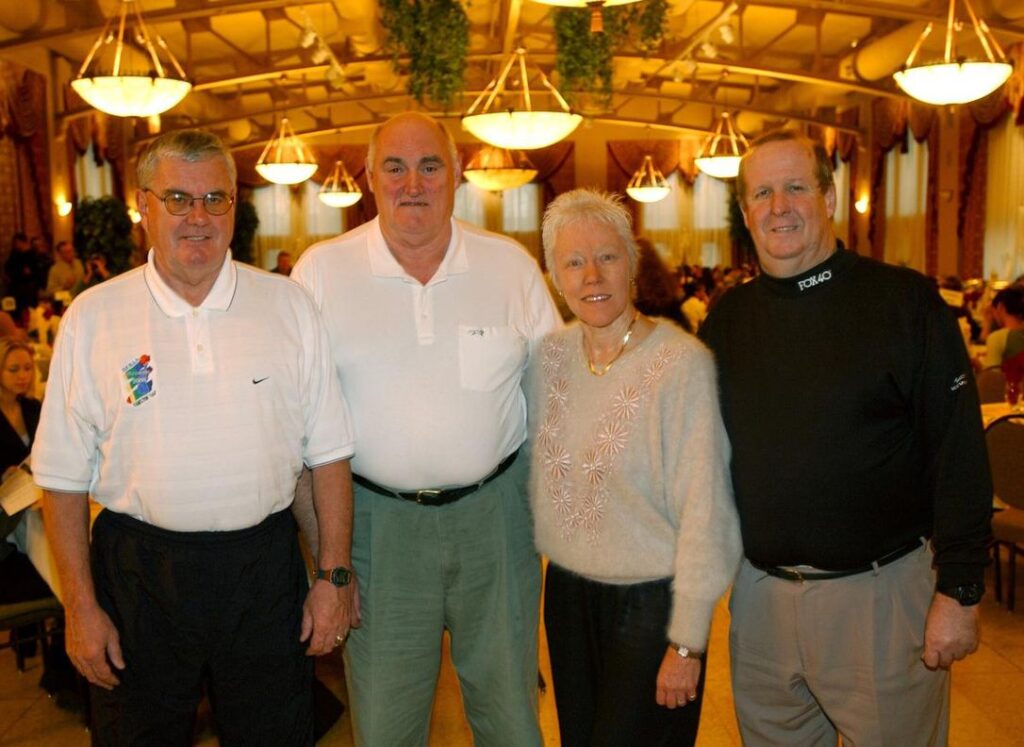 By Steve Milton, Spectator Columnist
(July 23, 2021) The worst part — and there's not even a second place — of Day 12 at Hamilton Tiger-Cats training camp, was finding out that Ray Jones had died Wednesday night, at the age of 86.
Jones had been athletic trainer of Canada's men's national basketball team when he became the Ticats' trainer in 1980 and he remained in that post until 1996. But "Jonesy" was a welcomed, personality-filled, fixture around the ballpark long after that. Even in a wheelchair, he always made his rounds of the field and fans before coming to the press box to watch and comment on every game with close friend, broadcaster Warren Beck. He'll be missed … greatly.
Ray Jones obituary at thespec.com
You've gotta be real good to get in: Burlington Sports Hall of Fame names 2021 inductees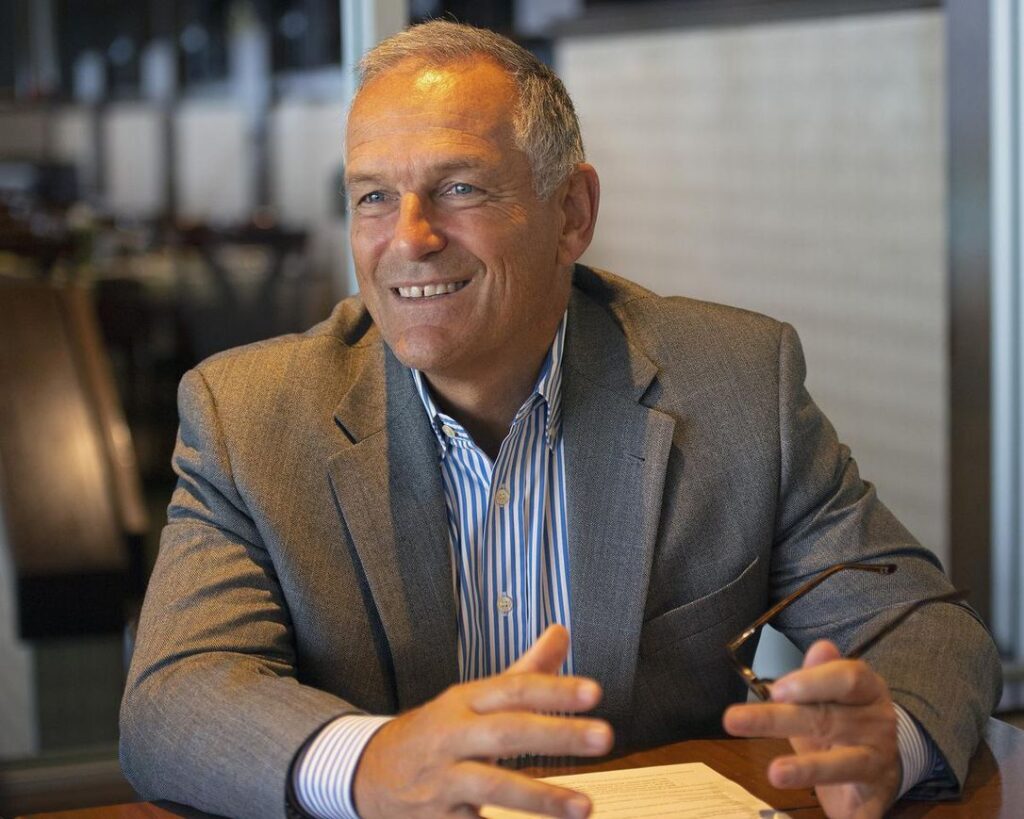 By Steve Milton, Spectator Columnist
(July 8, 2021) Jim Lawson is one of the most influential people in Canadian sport: CEO of Woodbine Entertainment, former Canadian Football League chair and twice, interim league commissioner.
But this week, he's been thinking far more locally with the announcement that he's part of the 2021 class of the Burlington Sports Hall of Fame. He'll be inducted in late October along with renowned golf swing coach Sean Foley, longtime Spectator sportswriter Don Lovegrove, distance runner and cardiac recovery pioneer Dr. John Kendall, and international gymnastics coach and broadcaster Carol-Angela Orchard.
Hamilton's Ron Foxcroft and local writer team up to pen illuminating advice book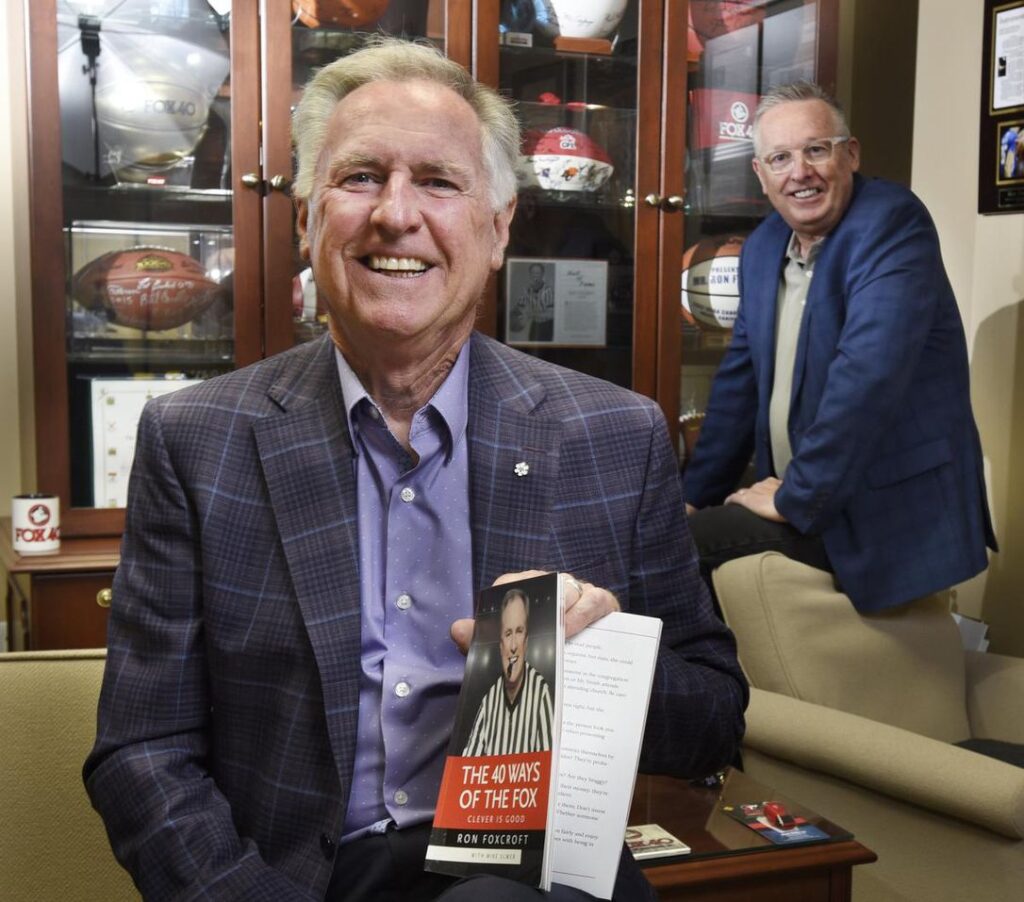 By Steve Milton, Spectator Columnist
(June 19, 2021) Ron Foxcroft (HSHOF class of 2011) has lived, and continues to live, a Big Life. He's a human Venn Diagram of business, manufacturing, transportation, sports, real estate, politics, game officiating, local history and philanthropy.
In the Golden Horseshoe, what he doesn't organize, sponsor, own, or influence, he's usually still connected to in one way or another.
So, you'd expect a book by the indefatigable owner of Fluke Transportation and creator of the Fox 40 whistle empire, to consume at least 500 full-sized pages and maybe 130,000 words.
But that's the first surprise of "The 40 Ways of The Fox," written by Foxcroft with accomplished Dundas author, Mike Ulmer. It's about a tenth of that volume. Small pages with comfortably big type, and only 130 of those, running maybe 10,000 words.
Bryce Leggatt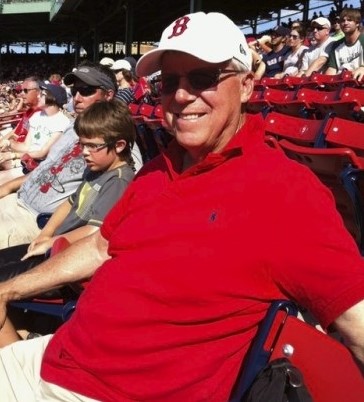 (June 19, 2021) The Hamilton Sports Hall of Fame is saddened to learn of the passing of Bryce Leggatt who was instrumental in the success of the Burlington Sports Hall of Fame.
Blind Hamilton golfer could end up in Hall of Fame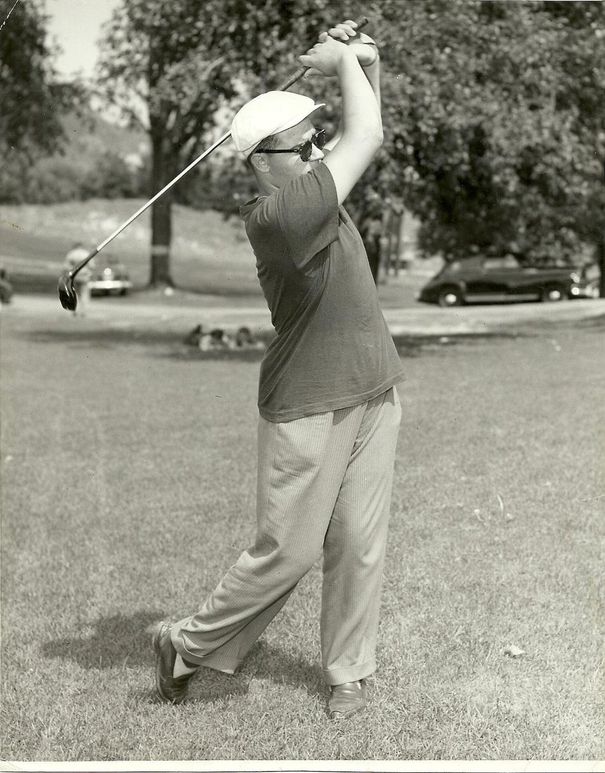 By Garry McKay, Spectator Columnist
(May 27, 2021) Claude Pattemore and Nick Genovese might have been the two best blind golfers in Canada for decades.
When one of them won the provincial or national championship the other was often second. They had some tremendous battles around the province and across the country.
And for both of them, their home base was right here in Hamilton. Pattemore played out of Chedoke and Genovese was a member at Dundas Valley.
Pattemore's accomplishments got him spots in the Hamilton Sports Hall of Fame, the Ontario Golf Hall of Fame and the Canadian Golf Hall of Fame. And recently, as part of the Canadian Golf Hall of Fame's 50th anniversary celebrations, he was named to their list of the Top-50 moments in Canadian Golf.
CHCH sportscaster in hospital with COVID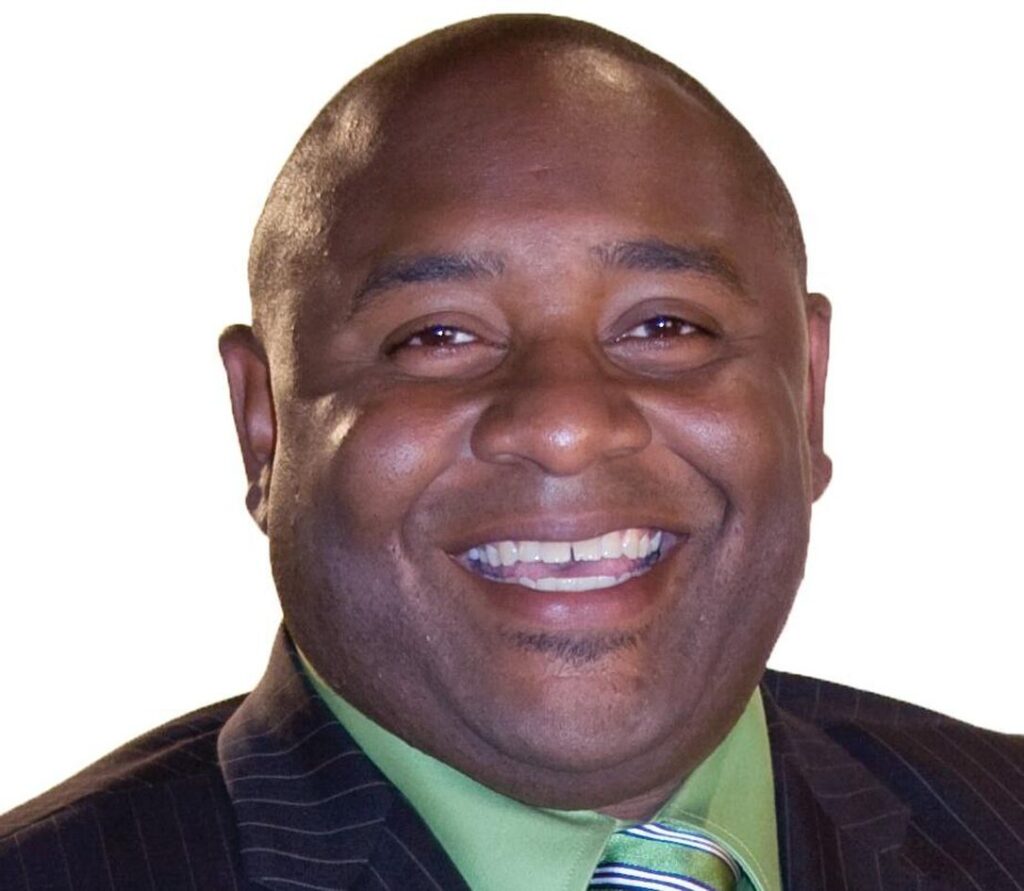 By Scott Radley, Spectator Columnist
(April 27, 2021) CHCH TV sportscaster Clint 'Bubba' O'Neil remains in hospital in Burlington after a scary few days battling COVID-19.
The 54-year-old says the experience has been truly frightening.
"It just kept getting worse and worse," he says.
Five Legends named to HSHOF
(Feb. 24, 2021) The Hamilton Sports Hall of Fame is proud to announce its newest members for the year 2020. Due to the Covid-19 pandemic, the HSHOF has elected to induct a 'Legends Class' of four athletes and one team, who's accomplishments were, for the most part, prior to 1950. Being inducted for the year 2020 include:
Harry Greening – Athlete/Builder-Powerboat Racing
George Larson – Athlete/Olympic Swimming, football
1932 Leander Men's Heavy Eights Olympic Rowers
Jimmie Simpson – Athlete/Builder-Football
Brian Timmis – Athlete-Football
This year Hamilton Sports Hall of Fame shines its light on local legends
By Scott Radley, Spectator Columnist
(Feb. 24, 2021) Legend has it that in his first pro football game, the newest inductee into the Hamilton Sports Hall of Fame was slugged in the nose by an angry opponent, blackening both his eyes.
"That could be," says Jimmie Simpson's son, Jim. "I haven't heard that before. But that wouldn't surprise me."
Probably because it's not the only tale that involves a fist and his dad's face. The guy they called The Rooster was also popped in the jaw during a practice at the end of his career, that time by a guy named Pickles.
Almost 120 years of racing around Ontario
By Tim Miller, Special to the Spectator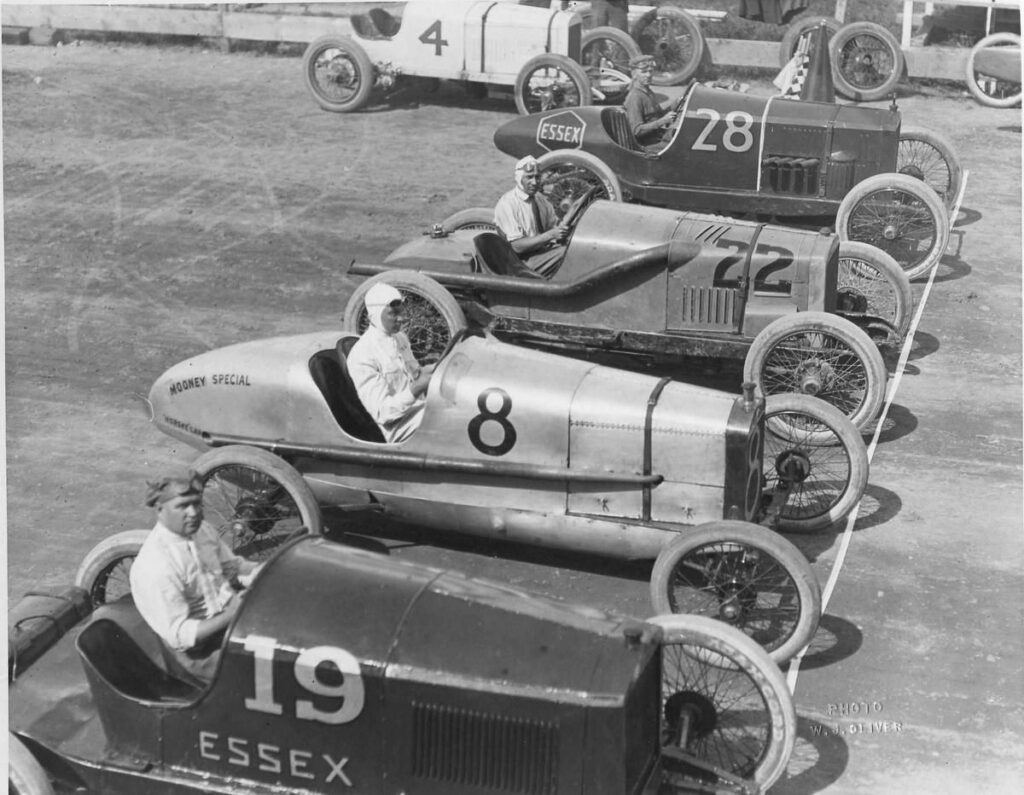 ( Feb. 17, 2021) In the Niagara Peninsula, Merrittville Speedway is getting ready for its 70th anniversary this year.
By all accounts, it is the oldest continually-operated racetrack in Ontario. But, it was far from the first. In fact, auto racing started about 50 years before on the horse racing tracks of the fairgrounds spread throughout the province.
Hamilton's Leander Boat Club dominates Ontario's new rowing Hall of Fame
By Steve Milton, Spectator Columnist (Jan. 30, 2021 – thespec.com)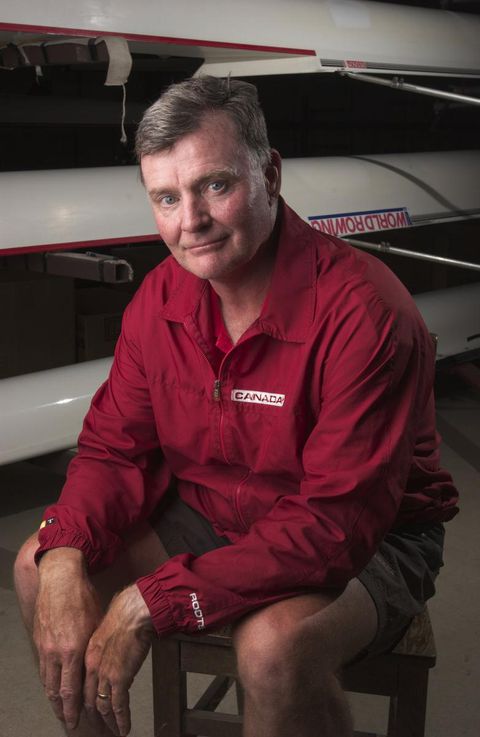 Al Morrow (HSHOF inductee, 2011) has vivid memories of Claude Saunders (HSHOF inductee, 2010) who, for decades, was the spinal cord of not only Leander Boat Club but also rowing in Ontario.
"When you shook hands with him those huge hands just engulfed you," recalls Morrow, the Hamilton native and longtime head coach of the national women's rowing team. "And he conducted himself as a gentlemen. He did everything at Leander: the fundraising and the hall rentals that kept the club alive, he'd even tend bar at them. The old-timers would always tell stories about him. He was a legend."
HSHOF inductee David Braley dead at 79
By Steve Milton, Spectator Columnist (Oct. 26, 2020 – thespec.com)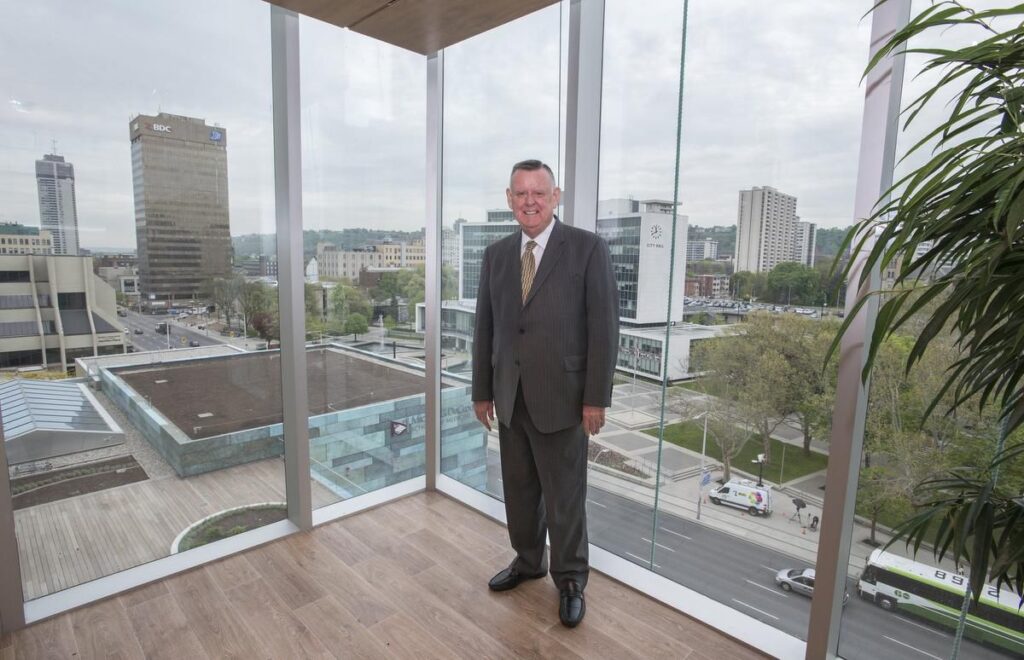 Bob Young, the saviour of the Hamilton Tiger-Cats, is sincere and succinct in his praise of David Braley, the saviour of three CFL teams and, arguably, of the league itself. He was an inaugural selection of the Hamilton Sports Hall of Fame in 2010.
"You're lost in admiration for what he did with his life," Young said Monday after learning of the death of Braley at the age of 79. "It's hard to imagine how the CFL would have survived without him helping so many times. And, of course, what he has done for the City of Hamilton, from the hospitals through to McMaster is nothing short of unique in its scale of philanthropy."
Braley, who died in his Burlington home Monday following a longterm illness, had owned the B.C. Lions since 1996 after rescuing them from near-certain extinction at the suggestion of former Ticat general manager Mike McCarthy, who was then overseeing the debt-ridden and popularity-challenged franchise for the CFL.
Caamano finally gets the call from the Stars
By Scott Radley, Spectator Columnist (Sept. 25, 2020 – thespec.com)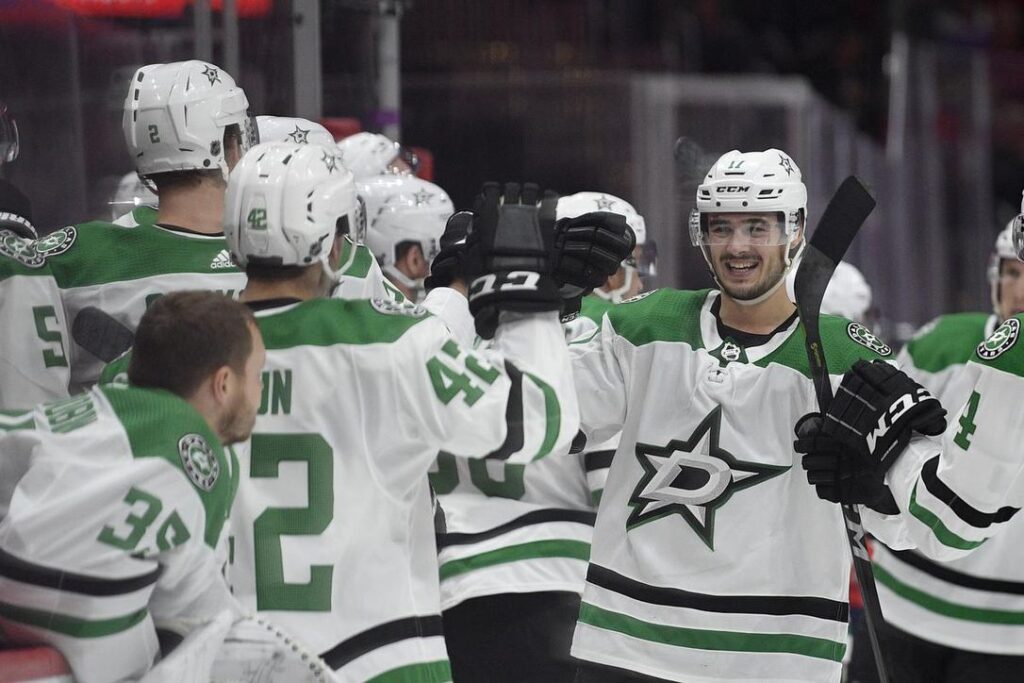 Earlier in the week as he was talking about life in the Stanley Cup bubble, he insisted he hadn't asked what would happen if his team won. Hadn't looked it up online either. Honest.
As a backup who hadn't played, he was pretty sure he'd get to sip from the mug but he had no idea if he'd get to hoist it or get a day with it or anything.
"I'm pretty sure we go on the ice," Nick Caamano says. "But I'm not sure."
Moot point now.
Tiger-Cats great Tommy Joe Coffey dies at 83
By Steve Milton, Spectator Columnist (Aug. 26, 2020 – thespec.com)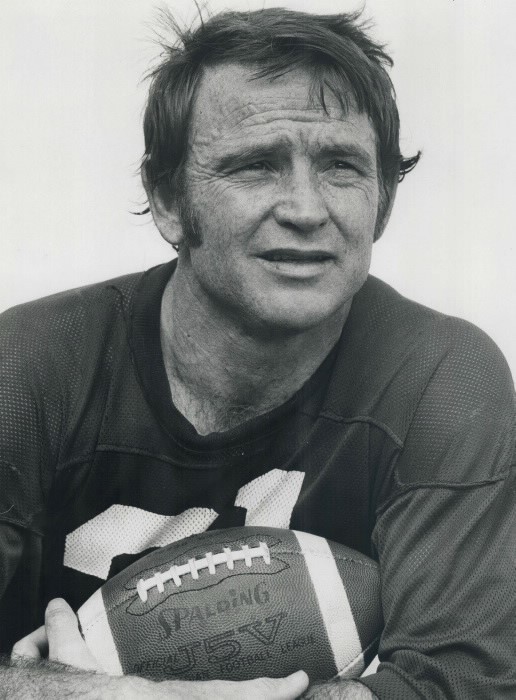 The two Hall of Fame players were never on the same team but Don Sutherin spent a significant portion of his CFL career playing in proximity to Tommy Joe Coffey.
Coffey, one of the best athletes in the history of the Hamilton Tiger-Cats was diagnosed with lung cancer in June and died in St. Peter's Hospital Tuesday night. According to Tiger-Cat Alumni Association, there will be no local services for the legendary pass receiver and ashes will be buried at a later date in Sayre, Oklahoma.
It was 90 years ago this week that Hamilton hosted the first Commonwealth Games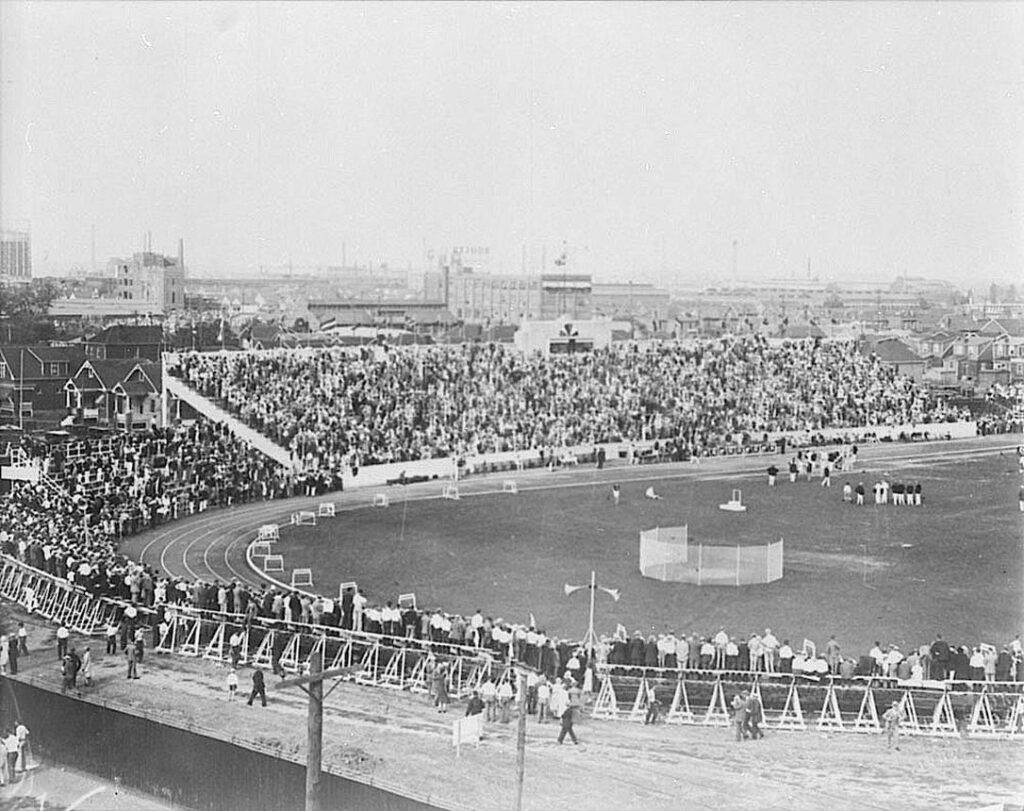 By Steve Milton, Spectator Columnist (Aug. 22, 2020 – thespec.com) They were simpler times, but not much easier ones.
The Great Depression was tightening its merciless grip as Hamilton welcomed the world, or at least that part of it which was historically, economically and regally bound to Britain.
On Sunday, it will be exactly 90 years since the last day of the first Commonwealth Games.
Patricia (Pat) Cole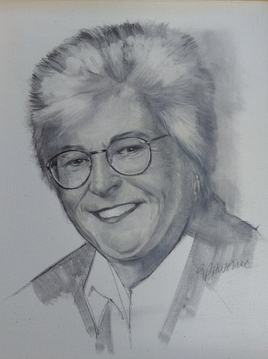 The sports community was saddened to hear of HSHOF Class of 2015 inductee Pat Cole's passing. Pat passed away at the Juravinski Hospital July 13, 2020. She was in her 88th year.
Pat dedicated the majority of her life to sport as an athlete, coach, mentor and volunteer. She won multiple Canadian championships as an athlete and coach. Pat was a member of the 1959 Canadian Pan Am Games track team, and she coached five athletes from the Hamilton Olympic Club to national teams. She started women's outdoor and indoor track at McMaster and coached a number of OUA football players who made the CFL. Cole was also an assistant coach with McMaster women's hockey finalists. She introduced the Eagle Award for Mac's top female athlete. In the community she set up track and field programs and assisted at the 1976 Pre-Olympic basketball tourney. Cole became the first woman elected to the Mac Sports Hall of Fame and was named to the Hamilton Gallery of Distinction.
Dave Andreychuk's Stanley Cup victory with Lightning was 16 years ago tonight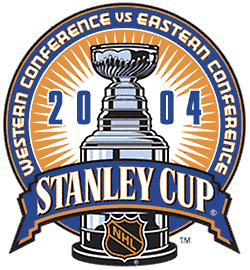 (June 7, 2020) HSHOF Inductee (Class of 2011) Dave Andreychuk waited a long time for it.
It was this date in 2004 that Dave and his Tampa Bay Lightning teammates won Game 7 in the Stanley Cup Finals against Calgary Flames. It was the Lightning's first Cup win in their team history.
It was Andreychuk's first appearance in the Stanley Cup finals in his long career.
Dave retired in January, 2006 in his 25th year as a pro.
Dave Andreychuk – HSHOF Induction video
Hamilton racers who are worthy of the Sports Hall of Fame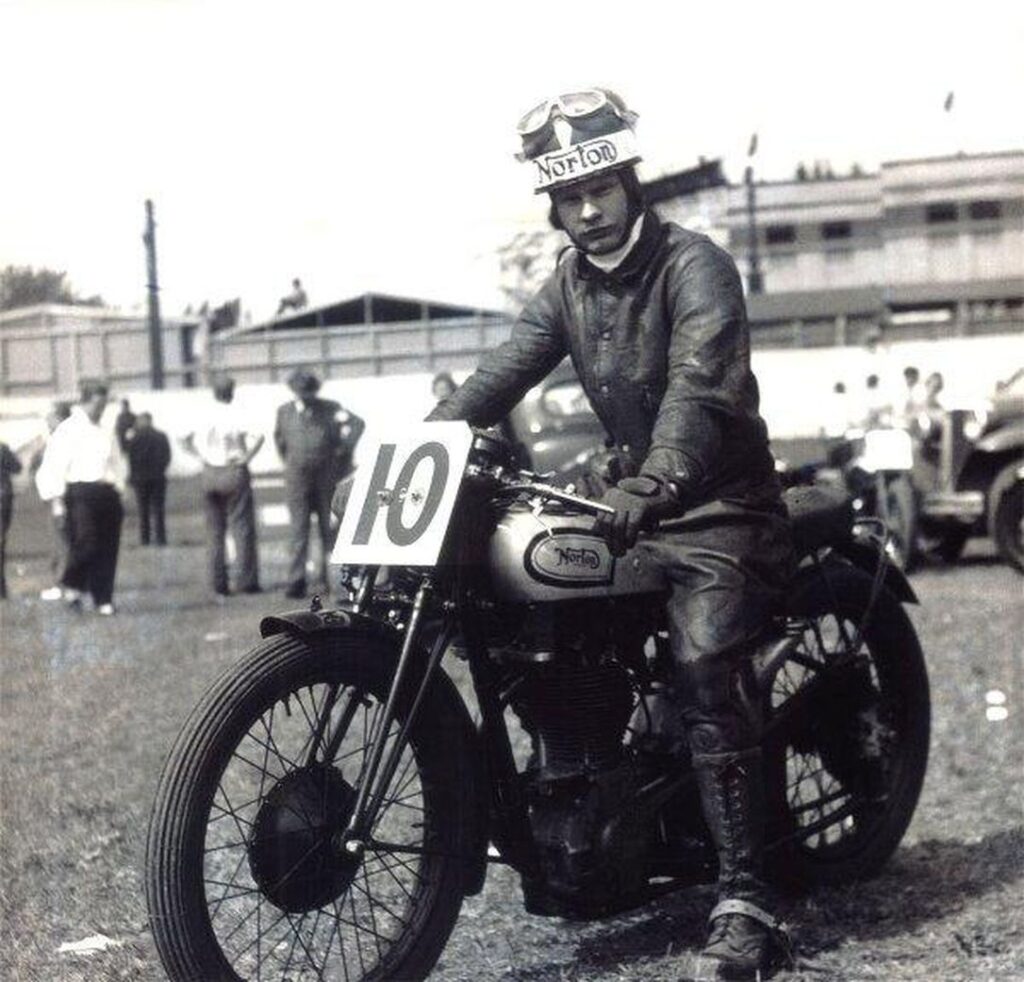 By Tim Miller (May 28, 2020) A few weeks ago, I wrote about some Hamilton racers who I think are worthy of induction into the Hamilton Sports Hall of Fame. This is round two and includes those who made their mark in motorsport on the water and on two wheels.
Earlier this week, the HSHOF decided to cancel its annual celebration due to the pandemic. But there will be an honouring later this year in a low-key event which will feature Hamilton sports figures who made their accomplishments before 1950. For the majority of names below and mentioned previously, they will have to wait. But not so for a couple on the following list.
Hamilton Sports Hall of Fame induction class made up of legends of years past
By Scott Radley (May 28, 2020 – thespec.com)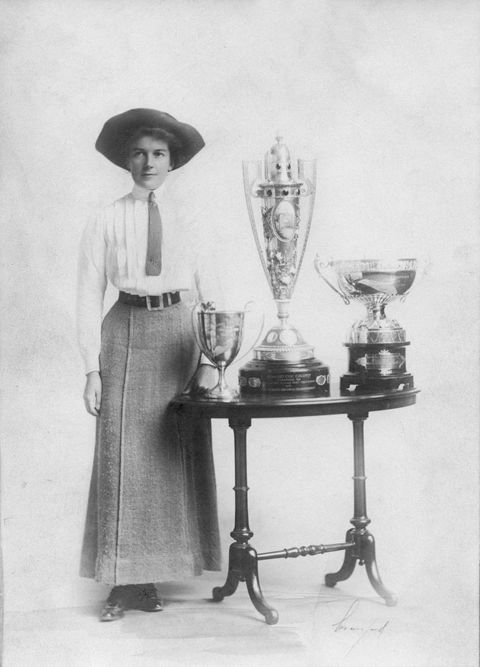 At a time when so many other halls of fame and walks of honour and galleries of distinction are taking a year off because — well, isn't it obvious by now? — Hamilton's Sports Hall of Fame is going to go ahead and name a class of inductees.
Just don't expect any of the honorees to show up.
"None of them are around," says selection committee chair, Garry McKay.
By around, he means literally in a metaphysical, biological kind of way. This year's group will be a legend's class featuring five athletes and builders who all died years and years ago. The criteria for consideration is that their accomplishments must have happened before 1950, which pretty much ensures posthumous recognition.
This is a terrific idea.
No, not the part about waiting for them to be gone. Rather, the part about keeping the hall going and digging into the past to make it happen.
Originally, the sentiment among board members was to just skip a year as the Burlington Sports Hall of Fame and Hamilton Gallery of Distinction are doing. McKay says there were all kinds of questions about whether anyone would feel comfortable coming to a gathering — even one traditionally held in late October — and whether many people who are without work would be inclined or able to buy a ticket.
HE PLAYED ONE NHL GAME. AND MADE HISTORY.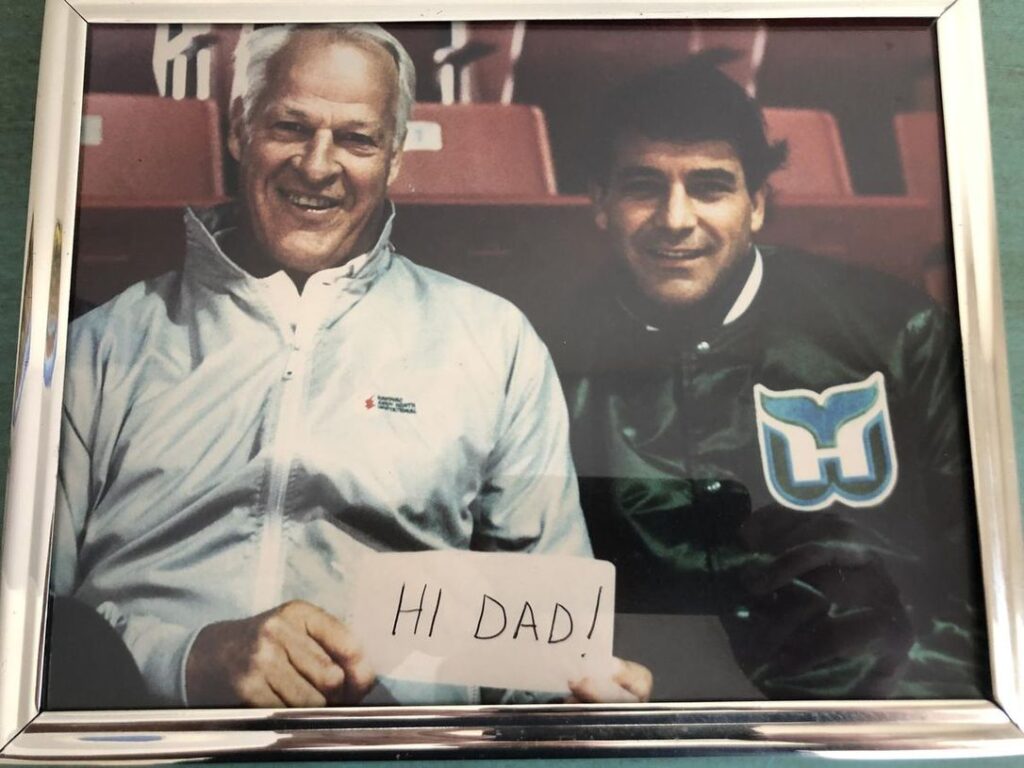 By Scott Radley (May 22, 2020 – thespec.com)
We know it was Game 3 of the 1950 Stanley Cup finals between the New York Rangers and Detroit Red Wings. We know it was played at Maple Leafs Gardens because Madison Square Garden was booked for the circus as it was every spring, showing a perpetual lack of faith in the Big Apple's ability to win. And we know the Wings won 4-0.
After that, the details get pretty sparse, which is a shame because there was history on the ice that night in the form of Detroit winger Doug McKay. The only man to have played his lone NHL game in the finals.
How did he do? Who were his linemates? What impact did he have on the contest? Good questions.
"He was very humble," his son Doug McKay Jr. says. "I don't think he really spoke about it very often."
Doug McKay Jr. is a Hamilton Sports Hall of Fame Inductee with the Stoney Creek Optimists
OLYMPIC SAILOR ROBERTSON "COULD READ THE WATER AND READ THE WIND"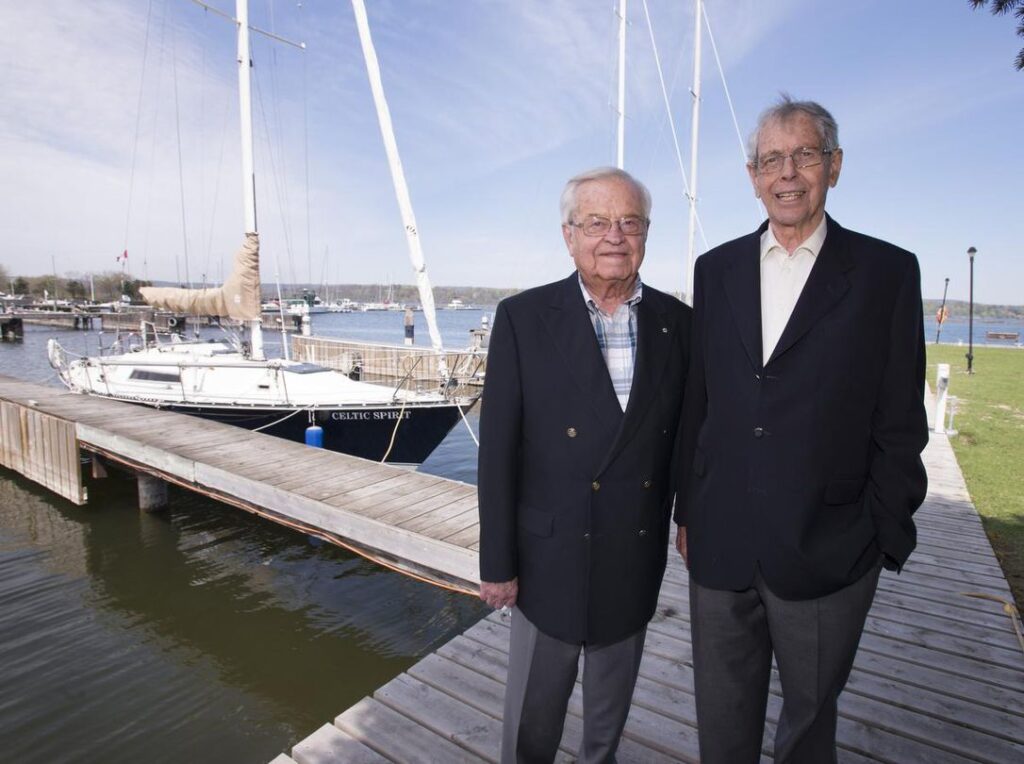 By Daniel Nolan (May 19, 2020 – thespec.com)
John Robertson was a member of a unique club in Canada — a father and son who competed in the Olympics.
It's not unusual for family generations to appear in the Games — Burlington's Bert Oldershaw was at three Games for canoeing and his three sons took part in kayaking. But John and his father Norman may have been the first Canadian father and son to compete in the Games.
Robertson — who has been described as the first and most successful dinghy sailor Hamilton and Canada has ever produced — represented Canada at the 1948 London Games and the 1952 Helsinki Games.
HOW ABOUT SOME RACERS IN HAMILTON'S SPORTS HALL OF FAME?
By Tim Miller (April 16, 2020 – thespec.com) There are swimmers and runners and football players in the Hamilton Sports Hall of Fame. There are builders and hockey players and golfers.
But since its inception in 2010, the HSHOF has inducted only one Hamilton-area person connected to motorsport, Larry Bastedo in 2014.
That's not enough.
INDUCTEE JURAVINSKI TAKES AIM AT COVID-19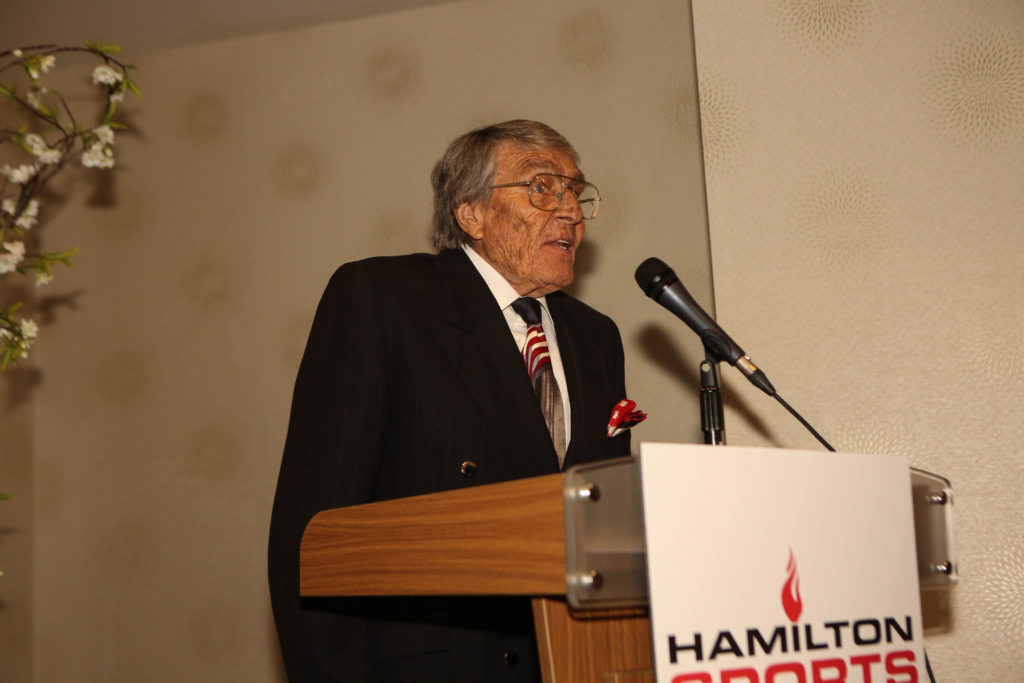 (April 3, 2020 – thespec.com) Philanthropists Charles and Margaret Juravinski have donated millions to health care in Hamilton, but never has it been directed at such an immediate crisis.
The couple announced they are giving $3.3 million toward fighting COVID-19. Charles Juravinski was inducted by the Hamilton Sports Hall of Fame in 2017.
"Nobody anticipated this pandemic and we are pleased to help. Hopefully it's a catalyst for others to give as they are able, whether it's a buck or ten," said Charles Juravinski in an interview with the Spectator.
"We have to pull together and we can beat this thing. You can bet we have every researcher worth their salt working on it."
HE WAS A TICAT: PETER NEUMANN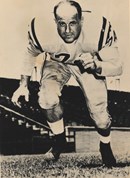 With heavy hearts we announce the passing of all-time Ticat great Peter Neumann on January 1, 2020 at the St. Catharines hospital in his 89th year.
Peter Neumann obituary at legacy.com
---
DAVID BRALEY RECEIVES ORDER OF CANADA
(December 30, 2019) Inaugural inductee from the HSHOF Class of 2010 David Braley is now an Officer of the Order of Canada. It's an honour his friends say is well-deserved and long overdue.
Braley, a respected Hamilton philanthropist and businessman whose name is emblazoned on buildings across the city, was formally appointed to the Order of Canada along with 119 other Canadian leaders named by Gov.-General Julie Payette Saturday.
HE WAS A TICAT: BILL DANYCHUK
Steve Milton: Bill Danychuk was one of the greatest Tiger-Cats ever
(December 29, 2019 – HTCAA) The Hamilton Tiger-Cat Alumni Association is sad to announce the passing of Alumnus Bill Danychuk. Bill passed away last Friday at the age of 79 after short battle with cancer.
Bill played for the Tiger-Cats from 1964 to 1975 and was an Eastern All-Star Offensive Lineman 5 times and CFL All-Star twice. He was also part of three Grey Cup Championship teams during his time with Hamilton. Bill was inducted into the Hamilton Sports Hall of Fame as a member of the 1967 Tiger-Cats and he was also selected to the Ticats Wall of Honour.
Bill was born in Timmins before moving to Niagara-on-the-Lake where his football career began in High School and then onto the University of Tennessee. After his Tiger-Cat career he had a very successful business career running the Bazaar & Novelty company.
Former teammate and long—time friend Bob Krouse said "It was a blessing to have the opportunity to play with Bill. He was a truly outstanding player as an offensive guard and/or tackle. He was a leader by example, Bill at times played through pain while maintaining a high level of skill.
"Bill had a very fun side as he often played pranks on his teammates and along with friend Jon Holman they would imitate TV characters of Stalag 14 from Hogan's Heroes."
Bob also recalled a time when Bill and Jon were "out on the town" one night and on a whim thought it would be a great to head to Jamaica. Unable to get a last-minute flight from Toronto they drove to Buffalo where they were also out of luck. Determined and undeterred, they drove on to LaGuardia airport in New York City where they managed to catch a flight on a cargo plane to San Juan, Puerto Rico. Once there, they thought they should at least call home to let people know where they were. Upon calling his boss, Jon Hohman told him they were in Puerto Rico. His boss asked "why are you there" to which he replied "because we couldn't get a flight to Jamaica"
Bill will be sadly missed but fondly remembered by all. Service details yet to be announced.
10TH ANNIVERSARY INDUCTION IS IN THE BOOKS
(October 16, 2019) Hilda May Binns, Bernie Faloney (posthumously), Thérèse Quigley, Nancy Lewington, and Paula Schnurr have been honored as the 10th anniversary class of the Hamilton Sports Hall of Fame.
Radley: How a falling-off bathing suit led to a spot in the hall of fame (at thespec.com)
Alphabetical list of inductees
OBIT: FITZGERALD COVERED SPORTS FOR THE SPEC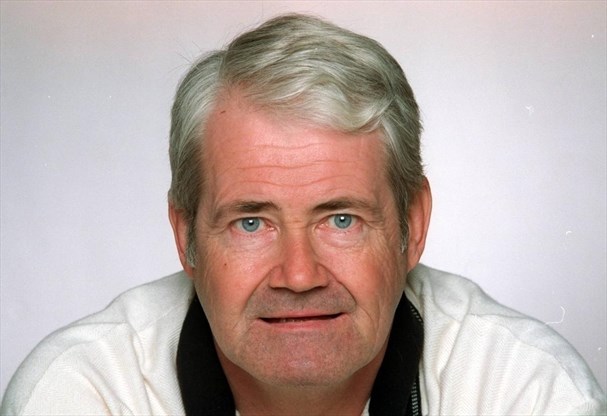 (Oct. 7, 2019) If anyone had the chops to be a sports reporter, it was Tony Fitzgerald.
He was the grandson of J.P. Fitzgerald, the celebrated sports editor at The Toronto Telegram who spent 47 years at the paper and died of a heart attack in 1945 just after writing a column.
Fitzgerald — who died from cancer at age 70 on Sept. 4 — worked at The Hamilton Spectator for three decades, spending a large part of his career covering the Toronto Maple Leafs and the Hamilton Tiger-Cats.
HSHOF FINDS A NEW HOME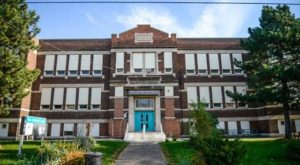 (Sept. 11, 2019) The Hamilton Sports Hall of Fame has announced that it has found a home at the Eva Rothwell Centre.
Inductees' pictures and biographies, as well as a collection of Hamilton sports memorabilia have already been moved to the Centre, which is located at 460 Wentworth Street North.
Preparations are already underway for a planned opening of the Hall of Fame later this fall.
Anyone who has items to donate can contact John Pellizzari at United Trophy or Sharon Garden.
Tickets for the 10th anniversary Hamilton Sports Hall of Fame Luncheon on Wednesday, October 16 are $45. and are available at United Trophy, 99 Cannon Street East or Hutch's On The Beach, 280 Van Wagner's Beach Road.
JOI JOIN US FOR OUR 10TH ANNUAL INDUCTION! N US FOR OUR 10TH ANNUAL INDUCTION!
(Sept. 4, 2019) The Hamilton Sports Hall of Fame will hold its 10th annual induction ceremony Wed., Oct. 16 at Michelangelo Events and Conference Centre (1555 Upper Ottawa Street). This year's class includes Hilda May Binns (athlete, Paralympics), Bernie Faloney (athlete, football), Nancy Lewington (athlete, track), Thérèse Quigley (builder, university sports), and Paula Schnurr (athlete, track).
Tickets are $45 each and are now available in Hamilton at Hutch's on the Beach (280 Van Wagners Beach Road) and United Trophy (99 Cannon Street East), and R&R Trophies & Awards, 4155 Fairview Street in Burlington.
RON FOXCROFT TO ORDER OF CANADA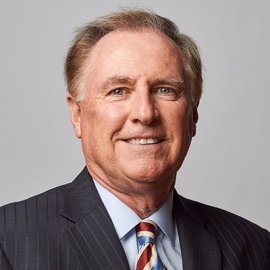 Fluke Transportation owner, Fox 40 whistle inventor, NCAA basketball referee, NBA referee evaluator, city father and longtime Hamilton Sports Hall of Fame supporter Ron Foxcroft will receive his Order of Canada investiture at a ceremony at Rideau Hall in Ottawa on Thursday, September 5.
---
BULLDOGS NAME VINCE LAISE HEAD COACH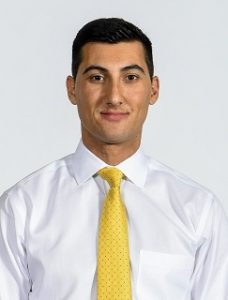 (Aug. 20, 2019 – By Scott Radley, The Spectator) The Hamilton Bulldogs will have a new head coach behind the bench this season. Which would typically suggest the general manager wasn't satisfied with the job the current guy is doing and decided it was time for a change to shake things up and get a fresh start.
Yet that doesn't seem to be the case here. And there is nothing typical about this move.
This unusual story involves three men. General manager Steve Staios, outgoing head coach Dave Matsos and incoming head coach Vince Laise. All three were with the team last year. All three will be with the team this coming season.
Full story at thespec.com
Press release at hamiltonbulldogs.com
FIVE MORE GREATS GOING INTO HSHOF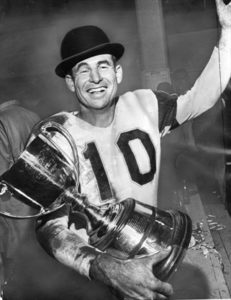 (July 24, 2019 – By Scott Radley, The Spectator)
Sorry to sound all Walt Disney here, but you're going to need to tap into your imagination to really appreciate — or frankly believe — what the members of the Hamilton Sports Hall of Fame's 10th class did to earn the honour they're getting this fall. Because in this era of parity and incremental steps, the kind of dominance they displayed and impact they had is almost unfathomable.
Take Bernie Faloney, for example.
The Hamilton Tiger-Cats certainly weren't terrible before he arrived. Over the previous seven years, they'd never had a losing record and they'd even claimed a Grey Cup in 1953. They were decent at worst, often pretty good and occasionally excellent.
Alphabetical list of inductees
LONGTIME FOOTBALL OFFICIAL ART FAGUY PASSES AWAY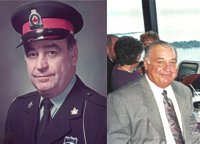 Art Faguy was a 32-year veteran of the Hamilton Police Service from walking a beat, to motorcycle detail, detective, and retiring as Staff Sergeant in 1982. For the next 11 years, he worked with the Federal Government heading the Hamilton office for false advertising.
Art was very involved in the Hamilton Sport Community — playing, refereeing, coaching. He was an administrator for the Hamilton Police Minor Athletic Association and helped start the Hamilton Football Officials Association. He was also a linesman and referee with the Canadian Football League for over 16 years.
Cremation has taken place. Visitation will be at Bay Gardens Funeral Home, 947 Rymal Road East, Hamilton on Monday, May 13th from 10 am -12 pm, 2 – 4 pm and 6 – 8 pm.
A Funeral Mass will be celebrated at St. Catherine of Siena Church -Corpus Christi Site, 1694 Upper James St. Hamilton on Tuesday, May 14th at 10 a.m. Interment to follow at Holy Sepulchre Catholic Cemetery, Plains Rd. Burlington.
McMASTER MARAUDERS CLAIM FIRST U SPORTS WOMEN'S HOOPS TITLE
(March 11, 2019 – By Scott Radley, The Spectator) TORONTO — Thirty-three years ago, she was an excellent young point guard at the University of Toronto with a 1980s Pat Benatar hairdo and a national championship gold medal hanging around her neck. Back then, you figured if she went into coaching and became half as good on the bench as she was a player, she'd have a half dozen more medals before long.
Twenty-six years ago she arrived at McMaster as head coach. Since then, Theresa Burns' teams have won five Ontario titles, have produced numerous all-star players and have consistently been in the Canadian top-10 rankings. Yet somehow, she'd never been able to earn that second national gold medal.
On Sunday night, that changed. In an incredible game played at Mach Speed 10, she and her Marauders beat Laval 70-58 to claim the school's first title.
NHL LEGEND HARRY HOWELL PASSES AWAY
(March 10, 2019) NHL legend and Hamilton Sports Hall of Fame inaugural inductee Harry Howell has passed away, as announced by the New York Rangers. This is a very sad day for everyone connected with the Hamilton Sports Hall of Fame.
"When we created the HSHOF in 2010, Harry Howell was not only in our inaugural class he was probably the first name we discussed", said HSHOF Chair Garry McKay. "Harry was not only one of the best defencemen to ever play the game he was a great ambassador for the City of Hamilton and for our HSHOF.
"He was a true gentleman in every sense of the word and he will be missed".
Harry played defence for the Rangers from 1952-1969. He would play 5 more seasons in the NHL with Oakland Seals (1969-70) California Golden Seals (1970-71) and he concluded his career with two-and-a-half seasons with the Los Angeles Kings.
Harry named a First Team All-Star in 1967, and played in All-Star Games in 1954, 1963, 1964, 1965, 1967, 1968 and 1970. When he left the NHL, Howell had played more games as a defenceman than anyone else, and remains sixth in all time games played as a defenceman. He also holds the record for most games played for New York Rangers: 1160. Harry Howell was 86.
Visitation will be held at Bay Gardens Funeral Home , 947 Rymal Road East, Hamilton on Friday, March 22, 2019 from 2-4 p.m. and 6-8 p.m. A Celebration of Harry's Life will be held in the 'William J. Markey Chapel,' Bay Gardens Funeral Home, Hamilton on Saturday, March 23, 2019 at 1 p.m. A private family interment will be held at a later date. In lieu of flowers, the family would appreciate a donation to the Hamilton Bulldogs Foundation Harry Howell Scholarship, bulldogsfoundation.com.
GOLDEN HORSESHOE ATHLETE OF THE YEAR: VOLLEYBALL PLAYER HEATHER BANSLEY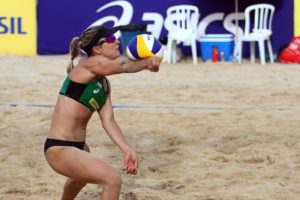 (Hamilton – March 1, 2019 by Scott Radley, The Spectator)
Beach volleyball star Heather Bansley tops NBA's Shai Gilgeous-Alexander and former Bulldog Brandon Saigeon for Golden Horseshoe Athlete of the Year
In all the years the Golden Horseshoe Athlete of the Year has been handed out, none of the winners have ever shown up to collect the big prize just two days after being under general anesthetic for surgery. That we know of, anyway.
Until now.
HAMILTON ABOUT TO HAVE AN NHL MOMENT

(Hamilton – Feb. 27, 2019 by Scott Radley)
When Mark Jankowski steps on the ice in Calgary on Saturday night, it'll be the 20,000th NHL game played by a Hamiltonian.
When Mark Jankowski of the Calgary Flames skates out onto the ice on Saturday night for the second half of the Hockey Night in Canada doubleheader, he'll almost certainly be creating something a little magical. It'll be Game No. 20,000 for Hamilton-born NHL players.
It's a moment to celebrate in a long-developing story that goes back to the turn of the century. The last century.
HAMILTON TO HOST GREY CUP 109 IN 2021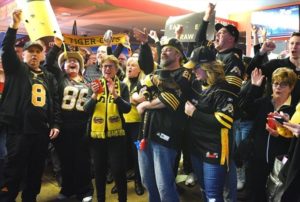 (Hamilton – Feb. 21, 2019) – The Canadian Football League announced Thursday the 109th Grey Cup is coming to Hamilton and Tim Hortons Field in 2021. The announcement saw the CFL award Grey Cup festivals to two winning bids (Saskatchewan in 2020 and Hamilton in 2021).
HARRY'S MARILYN PASSES AWAY
(Hamilton – Feb. 18, 2019) The local sports community is mourning the recent passing of Marilyn Howell. She was the beloved wife of hockey legend and Hamilton Sports Hall of Fame inductee Harry Howell (inaugural Class of 2010) for 64 years.
HAMILTON HAS LOST ANOTHER LEGENDARY COACH
(Hamilton – Feb. 10, 2019) Hamilton has lost another legendary high school football coach.
John McPhee — who helmed a golden era for football at Cathedral High School in the 1960s — died Jan. 18 at the age of 90 in Ancaster. His death follows two other legendary high school coaches in 2018 — George Knill in August at the age of 79, and Dennis (Griff) Griffin at the age of 76 in November.
FORMER MOHAWK HOOPS COACH EARL BEGG PASSES AWAY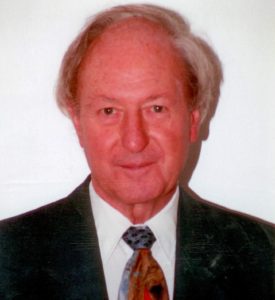 (Hamilton – Jan. 22, 2019) Mohawk College Hall of Fame women's basketball coach Earl Begg has passed away. Mr. Begg holds the Mohawk record for most wins with 316 in his brilliant career. His teams won six OCAA Championships in 1981, 1983, 1986, 1987, 1990 and 1991. His teams also captured two national bronze medals in 1986 and 1990. Mr. Begg was named OCAA Coach of the Year in 1987, 1990 and 1991, and was honored by the CCAA as National coach of the Year.
He is a member of the Mohawk Mountaineers, OCAA and Ontario Basketball Association Halls of Fame.
Retired Mohawk Manager of Athletics, Laurie Cahill, paid tribute to the Hall of Fame Coach: "In the history of our College absolutely no one in athletics has brought greater recognition to their sport and our female student-athletes than Earl Begg. The fact that he has been acknowledged by Mohawk College, OCAA and Basketball Ontario, for his contributions to women's basketball is legendary. But his greatest legacy is his commitment, sacrifice and service to literally thousands of young women, who Earl encouraged, motivated and mentored through basketball to succeed on and off the court.
"For over 20 years Earl represented Mohawk College with dignity, class and a respect for everyone he met, unparalleled in Ontario."
EX-BULLDOG COACH TO JOIN HUMBOLDT BRONCOS
(Humboldt, SK – Jan.1, 2019) Humboldt Broncos Interim Head Coach Scott Barney has announced Hamilton native Troy Smith as the team's Assistant Coach for the remainder of the 2018-19 season.
Smith, most recently was the Head Coach of the Saginaw Spirit in the Ontario Hockey League. Previously, Smith was the Associate Coach and Assistant General Manager of the Hamilton Bulldogs (OHL) from 2015-2017. Smith started his coaching career spending nine years with the Kitchener Rangers; two as Head Coach and seven years as an Assistant, winning the OHL Championship in 2008 under San Jose Sharks Coach Peter DeBoer.
RON FOXCROFT NAMED TO ORDER OF CANADA
(Dec. 27, 2018) Ron Foxcroft is so obviously cut from Order of Canada cloth that many of us just assumed he was already wearing its clothes.
Well, he is now. The 73-year-old Burlington resident and Hamilton-based businessman will be formally invested as a member in the prestigious national order at Ottawa's Rideau Hall some time next summer. But he has already received his commemorative pin, and the office of Governor General Julie Payette released the official announcement Thursday morning.
Full story at the spec.com
A historic award for McMaster University coach Paula Schnurr
(Dec. 18, 2018 – By Scott Radley, The Spectator) Back in 2013, the head coach of McMaster's men's cross-country team felt pretty good when the final results from the nationals flashed up on the scoreboard and the Marauders were fourth. They'd been sixth in her first two years on the job, so this was a step in the right direction.
Paula Schnurr was happy the next year, too, when they finished fourth again. But when they landed in the four-spot for a third-straight time, the close-but-no-cigar buzz was suddenly getting very old, very fast. So when they finally broke through in 2016 and finished third, she was ecstatic.
HSHOF mourns coach Dennis Griffin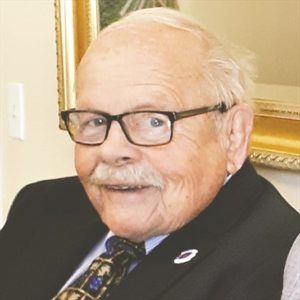 (Nov. 19, 2018) With profound sadness the family of Dennis Griffin announced his sudden passing on Wednesday, November 14, 2018 in his 77th year. He is survived by his wife, best friend and soul mate Bonnie of 53 years. Dennis was a teacher with the HWDSB for 34 years. He had a profound love for football and coached at all levels, minor to professional, in the Hamilton area for over 5 decades. Coach Griff has impacted many lives and will be missed. A Celebration of Dennis' Life will be held in the Chapel on Wednesday, November 21, 2018 at 11 a.m.
A quarter-century later, Kenesky is back in the NHL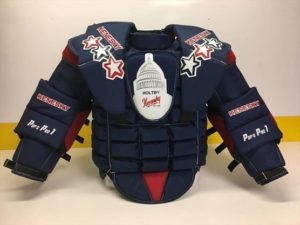 (Nov. 9, 2018 by Scott Radley, The Spectator) It was back in 1992 that the Kenesky name skated off NHL ice for the last time.
Once the brand of pads that pretty much every big league goalie wore, the Hamilton hockey factory hadn't really kept up with the times as styles, materials and designs changed. So when Ron Hextall, Allan Bester and Brian Hayward moved on to different makes after that season, the most famous name in goalie equipment was essentially rendered obsolete.
Full story at thespec.com
Football's Don Edwards and son killed in crash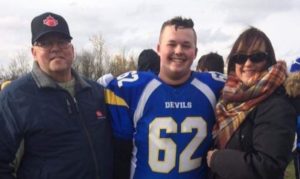 (Nov. 1, 2018 – The Spectator) A tragic car accident has taken the life of a great football leader, whose presence in the sport over the decades was felt not only in Hamilton and more widely in Ontario, but also on a national scale.
Don Edwards, 59, was killed Wednesday in a three-car collision on Highway 6 south of Hagersville that also resulted in the death of his son, Spencer, 18.
Full story at thespec.com
Our hall of fame, and mutual respect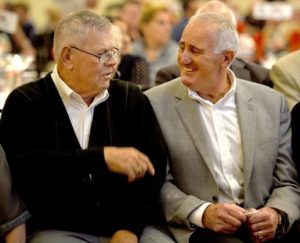 (Oct. 10, 2018 – By Scott Radley, The Spectator) It was during a training camp early in his career that his knee exploded. Ripped the ligament right off the bone. The kind of injury that hurts just to read about it. Actually doing it? Don't ask.
But with no signed contract and a pregnant wife at home, missing a whole season and the paycheques that came with it wasn't an option. So just a few weeks after his cast was removed, Peter Dalla Riva gritted his teeth and got himself back on the field for the Montreal Alouettes.
Tough? The man's synapses are clearly made of saddle leather and his psyche, of iron. Even so, there he was on Wednesday afternoon, softly dabbing at his eyes again and again as a video of his life played during his induction to the Hamilton Sports Hall of Fame.
Full story
Photo gallery
In memory of area football coach George Knill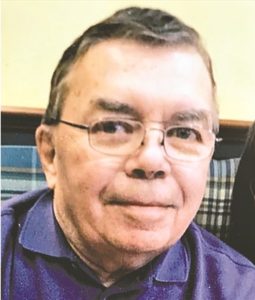 (Aug. 22, 2018) The Hamilton Sports Hall of Fame board sends condolences to the family and friends of George Knill, who passed away Tuesday in his 80th year. George was a well known coach from the Hamilton area schools and minor football community.
George was an esteemed graduate of Royal Military College of Canada in Kingston and a beloved math teacher for the Hamilton-Wentworth District School Board.
Join us for 9th HSHOF induction
(Aug. 17, 2018) The Hamilton Sports Hall of Fame will hold its 9th annual induction ceremony Wed., Oct. 10 at Michelangelo Events and Conference Centre. This year's class includes Don Sutherin and Peter Dalla Riva (football), Murray Oliver (hockey), M.M. Robinson (builder, British Empire Games) and the 1965 Stoney Creek little league baseball team.
Tickets are $35 each and will be available at Hutch's on the Beach and United Trophy in Hamilton, and R&R Trophies & Awards in Burlington.
Full HSHOF news release
Alphabetical list of inductees
Full story at thespec.com
Ryan Ellis signs 8-year contract with Preds
Hamilton Cardinals get rare playoff series win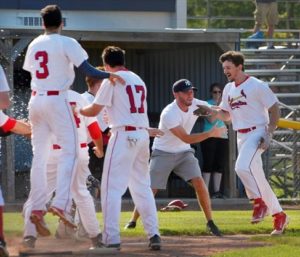 (Aug. 12, 2018 – Scott Radley, The Hamilton Spectator) The magnitude of the moment didn't really register with him, even as he rounded first base and saw the ball gloriously disappear over the Bernie Arbour Stadium fence.
Down two runs in the bottom of the ninth inning of a playoff game at home on Sunday afternoon with two runners on base, he'd just clubbed a series-winning homer for a team that simply doesn't win playoff series. Not for 15 straight seasons, anyway.
"It didn't really hit me until I was rounding third and saw my teammates," says Hamilton Cardinals designated hitter Connor Bowie.
What he saw was pure joy.
Circle the date for golf
The date has been set for the 2018 Nustadia golf tournament, supporting minor hockey.
For information on the 14th annual Nustadia tournament (supporting minor hockey) to be held Sept. 19 at King's Forest, contact:
Brad Maxwell
VP, Marketing and Promotions
Cell: (905) 741-2678
Email: [email protected]
Click each page to view the tournament brochure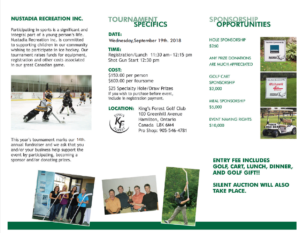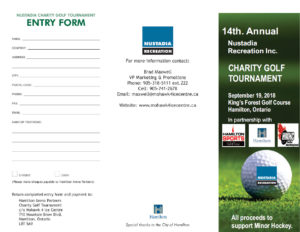 Police believe Ray Emery's death was 'a case of misadventure'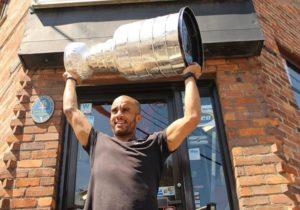 (July 15, 2018) Former NHL goalie Ray Emery has died during an early-morning swim at the dock where his friend's boat was moored at the Royal Hamilton Yacht Club.
Police confirmed the body found by divers at 2:50 p.m. on Sunday in Hamilton Harbour is the 35-year-old Stanley Cup-winning goaltender originally from Cayuga.
Full story at thespec.com
'He was a generous man': Ray Emery remembered as fiery competitor, dedicated friend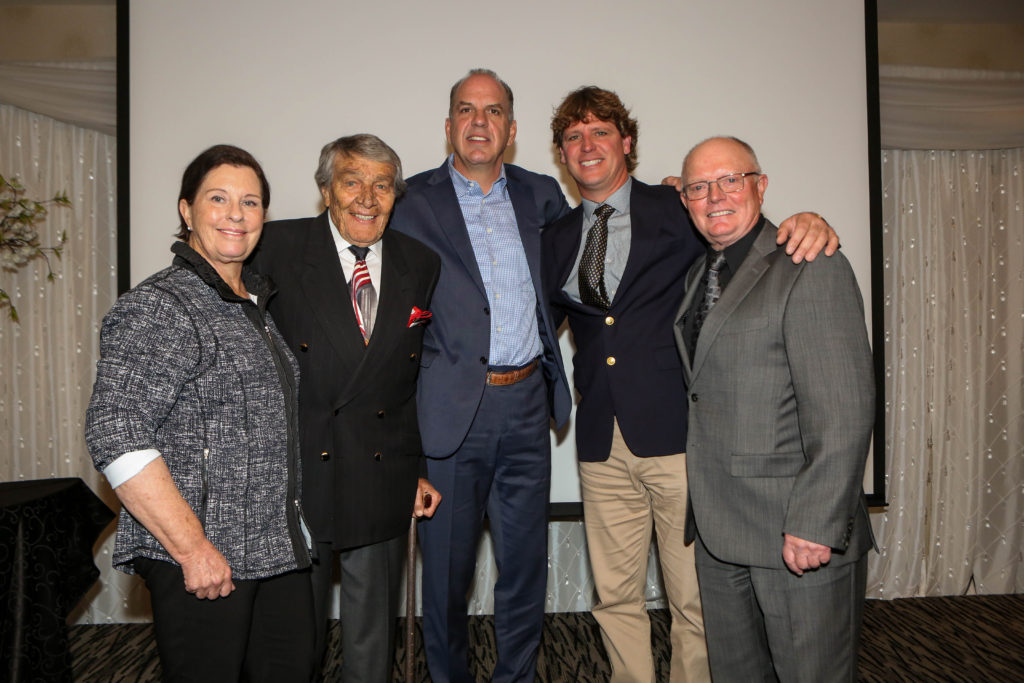 The Hamilton Sports Hall of Fame will induct the Class of 2017 at a special luncheon, Tuesday, October 17 at 12 noon at the Best Western Premier C Hotel by Carmen's, 1530 Stone Church Rd. E. in Hamilton.
Full news release
Alphabetical list of inductees