Builder-Football, Soccer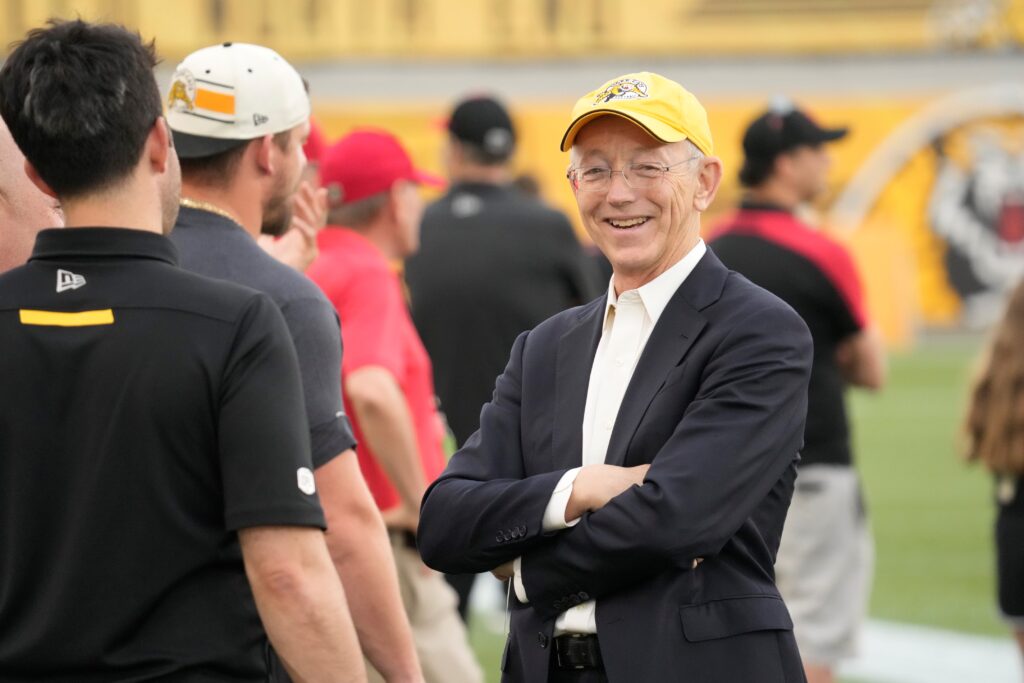 Infectiously optimistic, with a larger-than-life smile, and, of course, his signature yellow hat. Bob Young, or The Caretaker as he prefers to be called, is one of the most recognizable faces in Canadian sports, and rightfully so.
Born in Ancaster, Young grew up a fan of the Hamilton Tiger-Cats, often re-enacting Grey Cup winning touchdowns in the backyard with his siblings.
Bob quickly realized that becoming the next Tiger-Cats superstar was not in the cards, so instead, channeled his passion into business and entrepreneurship.
In 1993, Bob Young launched Red Hat, an open-source software company that fundamentally transformed the technological landscape.
In 2002, Young's older brother Michael, a diehard Tiger-Cats supporter, passed away – the same year that Michael's beloved Ticats declared bankruptcy.
In 2003, Young purchased the Hamilton Tiger-Cats in honour of his late brother and brought back financial stability to the franchise.
Preferring the moniker "Caretaker" rather than "Owner", Young and his staff have spent two decades turning the Tiger-Cats into a model organization and a pillar in the community – securing a brand-new stadium in Tim Hortons Field, hosting multiple Grey Cups and world class sporting events, and bringing a professional soccer league to Canada. Young's club, Hamilton's own Forge FC, have since captured three Canadian Premier League titles in 2019, 2020 and 2022.