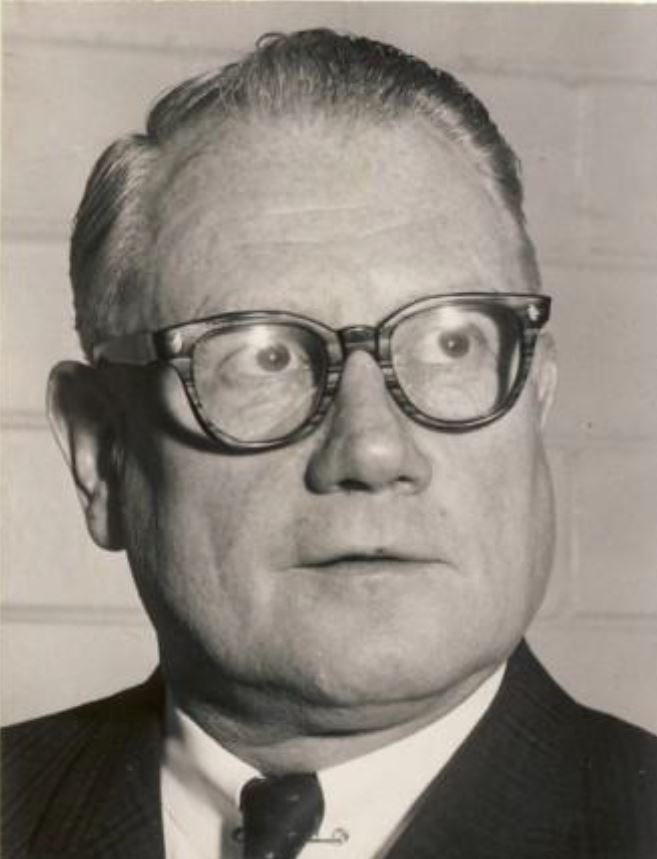 Jimmie Simpson participated in 19 Grey Cups as a player, official and trainer, devoting 47 years to the game.
Nicknamed 'The Rooster,' the 5-6, 135-pounder started playing as an outside wing with the 1928 Hamilton Tigers.
He captured four Grey Cup titles as a player – three with the Tigers and one with the Hamilton Wildcats. Simpson, who scored four Grey Cup TD's, was an All-Eastern End in 1937, but the following year had to retire after he sustained a broken jaw.
He started officiating games.
However, he returned at the age of 37 and played two seasons with the Wildcats.
After his playing career ended for good, Simpson resumed officiating. All told, he was a game official for 11 years and worked three Grey Cups.
He then joined the Hamilton Tiger-Cats as an assistant trainer to Pinky Lewis before being head trainer from 1960 until his death in 1975.
Jimmie Simpson was elected to the Canadian Football Hall of Fame in 1986.
2020 Inductee video: