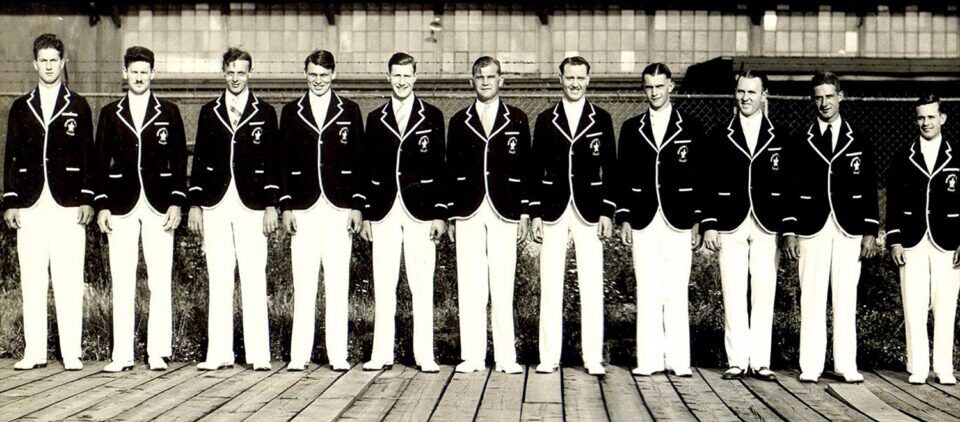 The 1932 Men's Heavy Eights Olympic rowing team is the pride and joy of the Leander Boat Club.
On July 19, 1932, the Leander eight caused a stir, speeding to victory at the 'Olympic Trials' over the favoured Argonaut crew. This came only 11 days before the opening ceremonies at the Olympic Summer Games In Los Angeles.
The New York Times reported that "They left the Toronto Argonauts, who represented Canada at the Amsterdam Games in 1928, a length and a half behind, to win in the amazing time of 5 minutes 29 and four-fifth's seconds – the fastest time ever recorded in North America.
But the best was yet to come. The Hamilton crew, consisting of Albert Taylor, Donald Boal, William Thorburn, Cedric Liddell, Harry Fry, Stanley Stanyar, Joe Harris, Earl Eastwood and 'cox' Les MacDonald, won the Olympic Bronze Medal, finishing third in Los Angeles.
2020 Inductee video: