Athlete-Football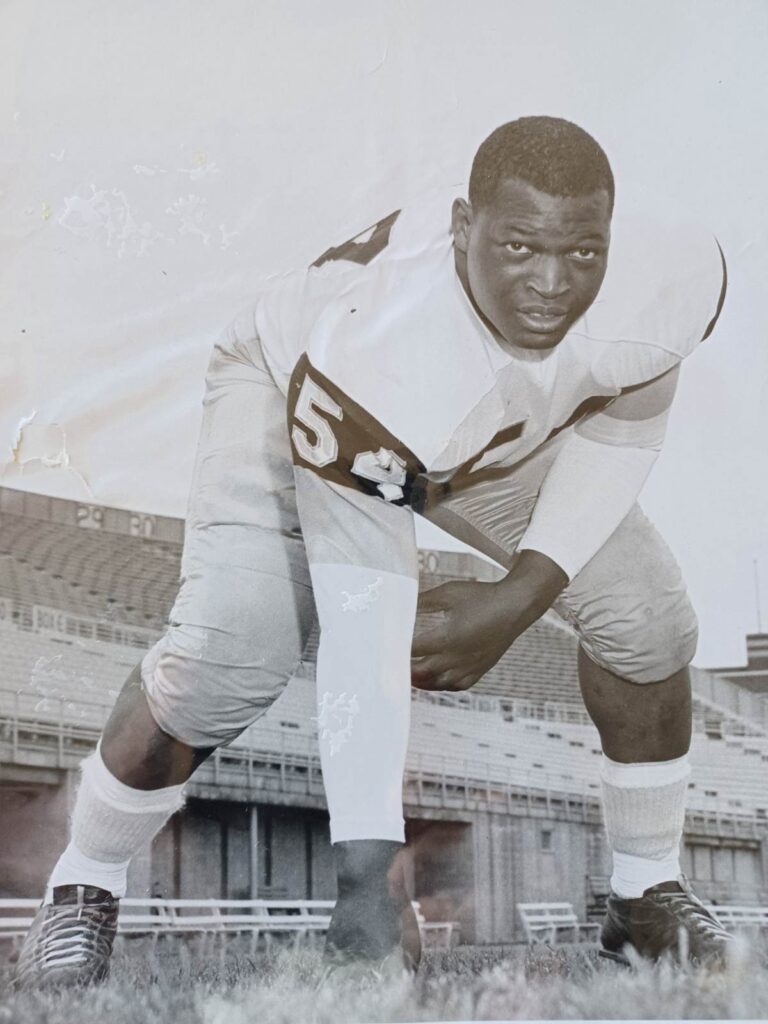 The Hamilton Tiger-Cats teams of the 1960s were nothing short of dominant. They captured East Division titles in 1961, 62, 63, 64, 65 and 67, appearing in a staggering six Grey Cup games and winning three championships during the decade. One of the men at the epicentre of those glory years, often described as a stalwart on the line, was none other than Ellison Kelly.
After enjoying a stellar college career at Michigan State University, the 6'3", 250 lbs lineman was drafted by the New York Giants in 1959. After one season in the NFL, Kelly made the decision to take his talents to Hamilton and the rest is history.
Although primarily an offensive lineman, protecting quarterback Joe Zuger and clearing the way for running backs Willie Bethea and Dave Flemming, Kelly also played defensive end and linebacker.
In his 13-year CFL career Kelly never missed a game, a remarkable 175 consecutive regular season appearances, receiving four CFL All-Star nods for his efforts. Kelly's #54 is immortalized at Tim Hortons Field as a member of the Wall of Honour.
The Black & Gold legend and fan-favourite was inducted into the Canadian Football Hall of Fame in 1992 and into the Hamilton Sports Hall of Fame in 2010 as a member of the 1967 Tiger-Cats.